Amsterdam is one of the most unique and picturesque cities I've ever been to. I think it's a city which is hard not to love, with beautiful interlocking canals and incredible architecture. It's one of those places where you'll find yourself constantly stopping to take photographs and in this post I'll show you some of my favourite pictures, that will hopefully make you want to visit.
You may also like: City Breaks: Quick Guide to Visiting Amsterdam
Here are pictures of Amsterdam that will make you want to visit.
---
Architecture
First and foremost the architecture in Amsterdam is like nothing else. As you walk along the Centrum area everywhere you look are these wonderful tall narrow buildings, neatly packed together and often with a quirky design.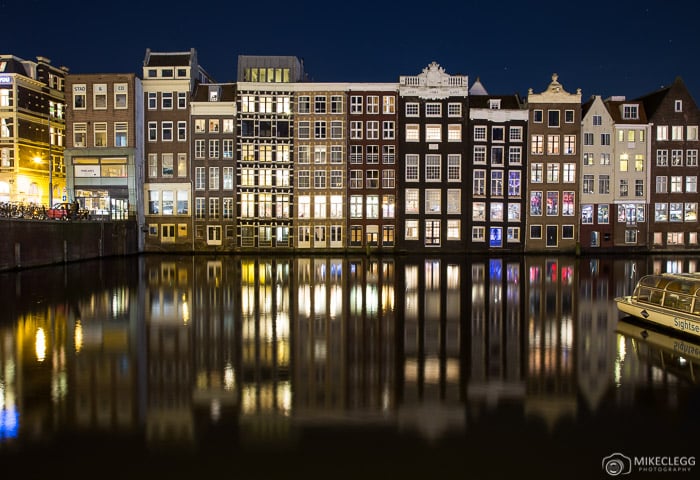 ---
Cycling Culture
Part of the Netherlands and Amsterdam culture is to cycle. I knew a little about this before I visited, but was not expecting to see quite so many bikes. They are literally hundreds of bikes everywhere, attached to railings, attached to buildings, attached to bridges, and even more parked in huge bike stands.
If you wanted to get a taste of the Netherlands culture, a great experience would be to hire a bike and cycle along the canals and streets like a local.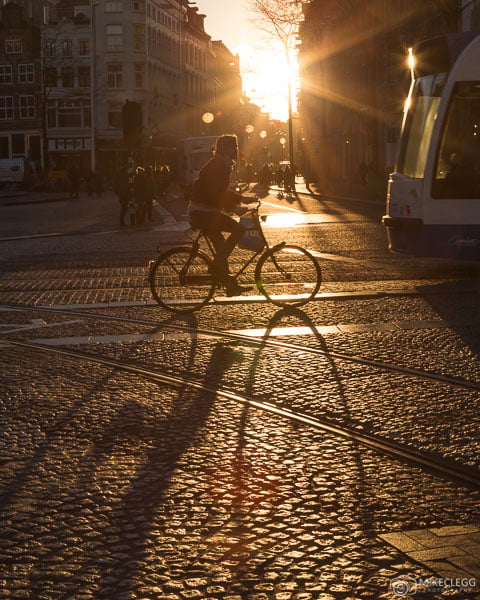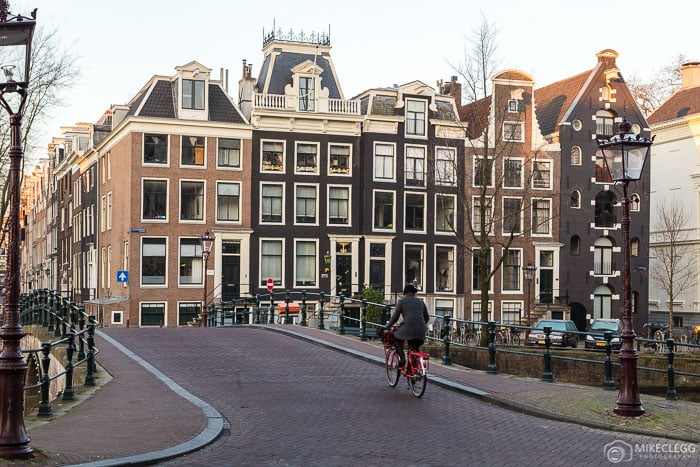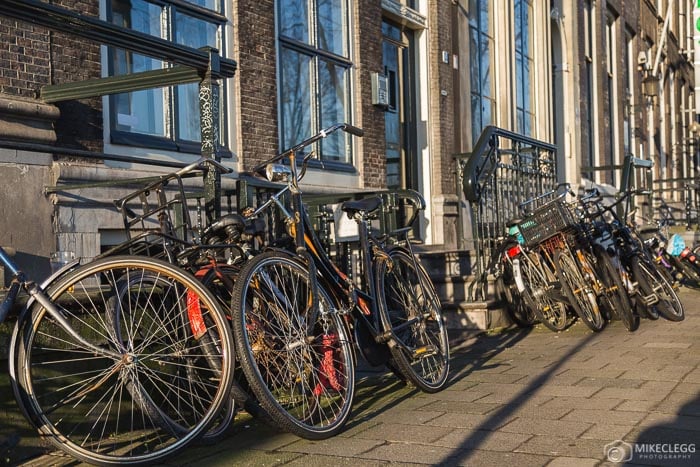 ADVERTISEMENT
CONTINUE READING BELOW
---
Sunrise in Amsterdam
Another nice way to experience the city is to head out first thing in the morning. I did this and found it really peaceful. As I walked, I enjoyed pausing to enjoy the view and colours bouncing off the water and watching the occasional cyclist go past on their way to work.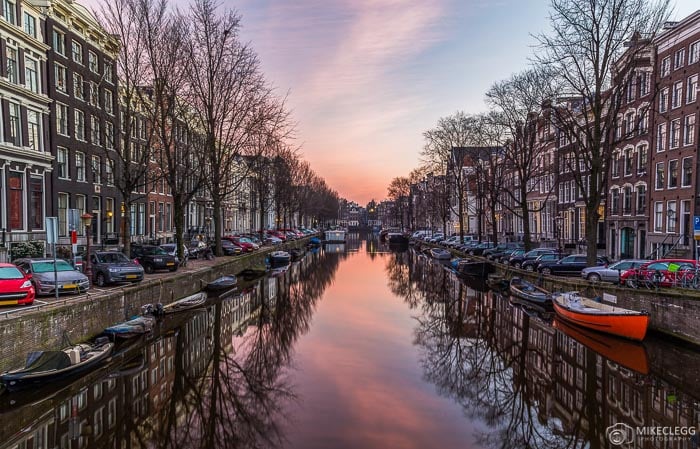 ---
Reflections
This city is perfect for reflection photography. During my visit there was no wind and the water was perfectly calm providing a mirror-like reflection of the architecture above.
Amsterdam also makes it easy to take photographs for Instagram, because using the reflections in the water you can easily frame a square or portrait cropped image (which is better for Instagram than a landscape crop).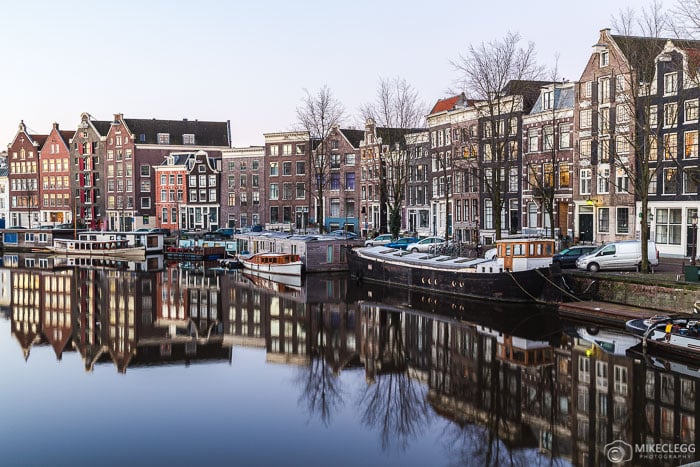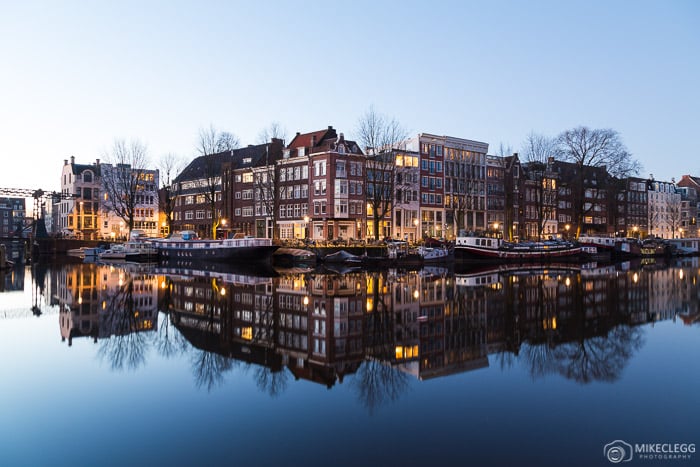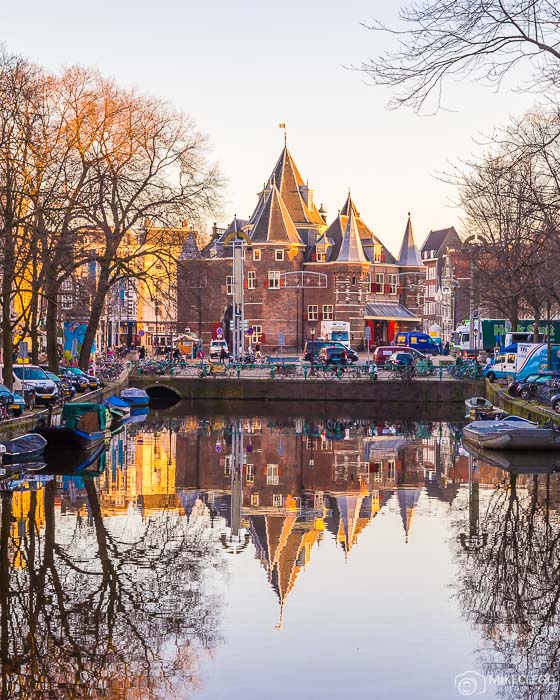 ---
Nights in Amsterdam
With the twinkle of lights on the water, the occasional boat going past, and even more perfect reflections, you could easily walk around the canals for hours at night. I think walking along the canals would be a very romantic experience, it's so serene and peaceful you'll often feel like it's just you two in the city. Although the city is fantastic to photograph at any time, taking pictures at night is particularly nice.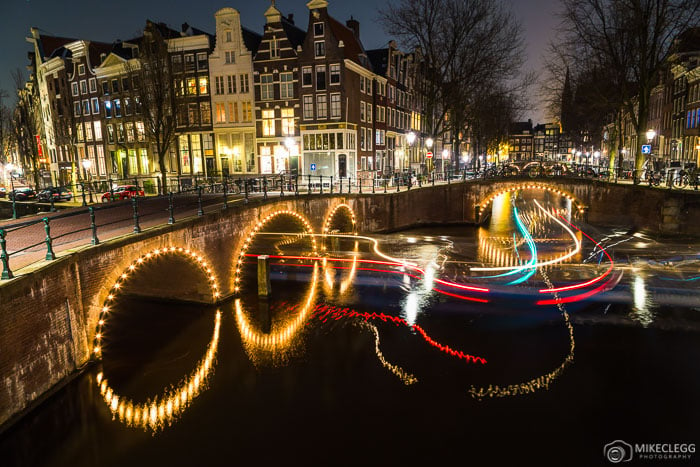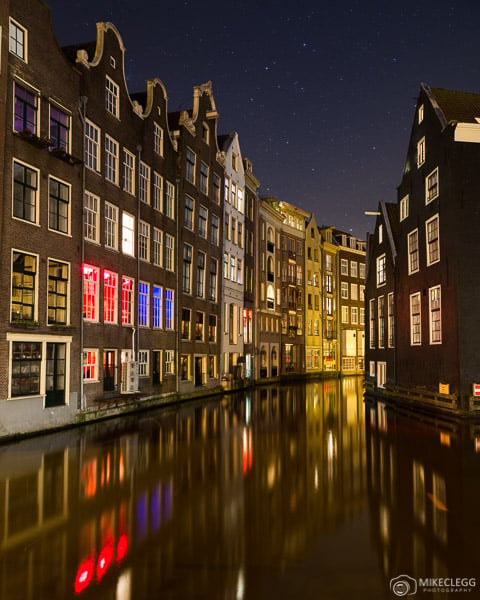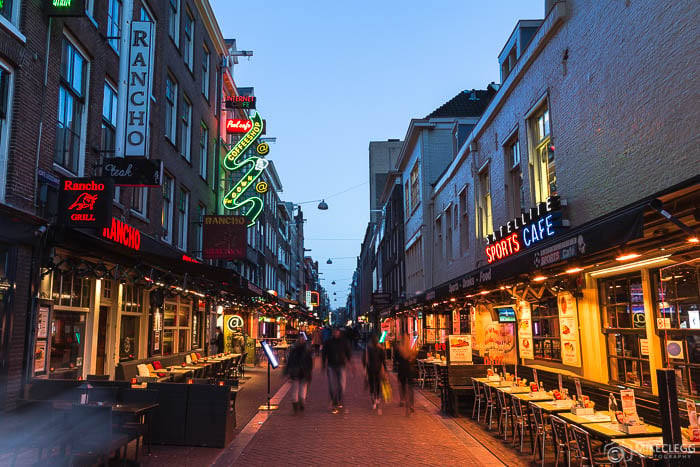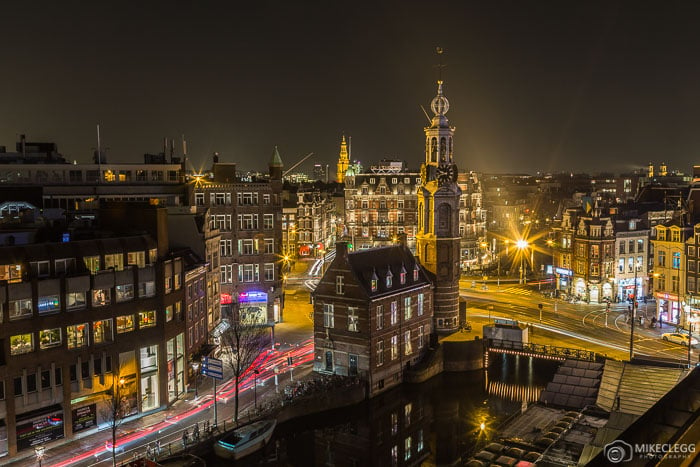 ADVERTISEMENT
CONTINUE READING BELOW
---
Photography Tips For Amsterdam
Explore the canals and streets in the morning for quiet streets and to potentially get sunrise colours.
Use a tripod and take photographs at night.
Try and use reflections in your shots to enhance your composition.
Find and research the best photo spots online before you visit.
Include light trails in your pictures to create a different and unique kind of photograph.
Head to Travel Photography for more tips and techniques.
---
Amsterdam Destination Info
Destination type – Architecture, Nightlife, Culture, History
Currency – Euro
WiFi – Easy to find everywhere
Emergency numbers – Dial 112 for fire, police and medical
Arrive by air – Amsterdam Airport Schiphol is located just outside the city and it's fast, cheap and easy to get into the city by train. Alternatively, consider Uber or a taxi.
Arrive by train – Amsterdam Centraal train station is located directly within the city. Head to www.gvb.nl to look for tickets.
Arrive by bus – FlixBus provide connections from many cities to Amsterdam and provide cheap fairs and a good service.
Language – Dutch (English is good everywhere)
Power supply – 230v- Type F – European – Type C also works.
 More Tips: 
For more tips on Europe head to Top Tips for Travelling in Europe for the First Time.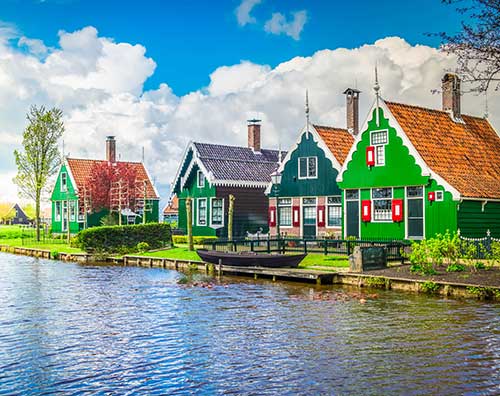 Ready to book? Search for:
---
Related Articles