Meditation may be the key to unlocking maximum satisfaction from travelling. The practice is constantly growing in popularity and carries with it a vast collection of physical and mental health benefits. While travelling it may prove to be quite useful as the practice doesn't take long to do, and the resulting health benefits can be worth the time.
It's often easy to find a spare 5 minutes in your day to meditate, and you don't need to cross your legs and chant aloud unless that's something that you're in to. All you need to do is be comfortable and then focus and control your breathing, and if your mind wanders, that's ok too. Just calmly acknowledge it and return back to the previous state.
Meditation doesn't take much time, and yet it has the capacity to improve the quality of your holiday. Keep reading for some top reasons why you should meditate while travelling.
Increase mindfulness and appreciate your surroundings
A trip constantly on the go can cause you to lose touch with where you are and what is around you. Some people can get so caught up in seeing as much as possible on a holiday, or planning what their next meal will be, that they miss the beautiful scenery around them. A collection of sources and enthusiasts say that mediation can help you slow down and appreciate the little things. Meditation is all about being present in your current surroundings and that can consequently make a holiday much more enjoyable.
Calm yourself in stressful situations
Travelling is undeniably a very exciting journey and can bring arise to new experiences, friendships and understandings. Although, venturing off into a new setting can be scattered with a few stressful situations. As many well-travelled individuals know, unforeseen circumstances can arise. Flight delays, unfortunate accidents or hotel complications are merely a few examples of situations that can leave individuals feeling frazzled and run down. Various recent studies have indicated that mindful meditation can significantly reduce the effects of stress and anxiety. Meditation has the ability to improve your mindset to deal with tense circumstances.
Meditate in truly serene settings
The world is packed with a vast collection of hidden scenic gems, some of which carry a tranquil and calming vibe. The unique opportunity to practice meditation in these truly serene settings is a chance that not everyone gets. You may not only gain an in-depth appreciation of your current surroundings but also for the new destination itself.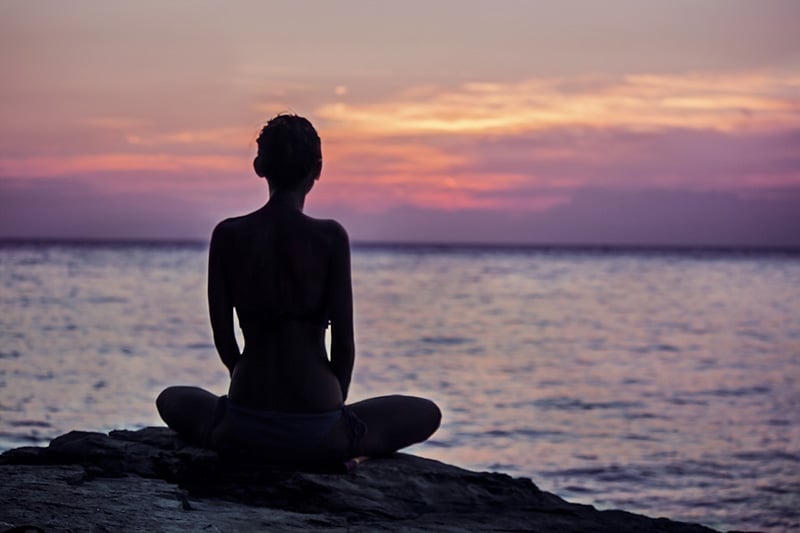 Improve sleep, boost energy and improve mood
For holidays packed with adventure, regular, quality sleep is of the utmost importance to avoid feelings of fatigue. To top it off, jetlag can be another factor stopping you from achieving this good night's sleep. With meditation under your belt, you may be able to fight off jetlag and achieve a superior slumber. A number recent studies indicate that mindful meditation can improve sleep quality. Therefore adopting this tactic into travel may combat fatigue, increase energy, boost awareness and give you back more time to explore a new, and exciting destination.
ADVERTISEMENT
CONTINUE READING BELOW
Summary
Meditation can be done by anyone who desires to gain control of their mind. Travelling, although often an enjoyable endeavour, can be scattered with very stressful situations. Long lines, flight delays, unforeseen accommodation cancellations– all these scenarios can make or break a holiday. Equip your mind with the skills it needs, through meditation, to effectively handle these tense situations and ultimately get the most out of a holiday. It doesn't take much time each day. Just remember, persistence is key. Regularly practice meditation every day, and you'll be travelling peacefully in no time.
Related Articles