Thailand is a destination that is constantly growing in popularity and rightly so, as it comes with energetic cities, stunning beaches and a huge range of fantastic experiences. To the north, you'll find cities, towns and remote communities, many of which offer fantastic sightseeing experiences. Whilst the south of Thailand has various islands which can be perfect for those after a more relaxing trip. The country also has great connections and can often be flown to direct from major cities. Some nationalities don't need a visa for short stays of up to 30 days but check what applies to you before visiting.
Wondering where you should visit? Here are some of the best places to visit in Thailand, such as for those after a city break, to learn more of Thai history and culture, and for those after a more relaxing beach holiday.
If you see a place below that you like, then you can also use this map to help you to find the best places to stay.
Here's a map to help you to find accommodation in Thailand.
Here are some top tours that you may like for Thailand.
---
1. Bangkok
Bangkok, the capital of Thailand, is for many a great starting point when visiting the country. The city is famous for its nightlife, markets, beautiful temples and historic sites. Such as the impressive Grand Palace that is home to Thailand's precious Emerald Buddha. Throughout Bangkok you'll also find markets, street food, and a whole host of things to see and do, catering for all kinds of travellers.
Getting around the city is fairly straightforward using the MRT metro, taxis or tuk-tuks although you should plan plenty of time on the day of your departure flight in case of traffic.
The city has also great accommodation options to suit all budgets. Including hostels such as NapPark, the mid-range Sala Rattanakosin along the Chao Phraya River opposite Wat Arun. Or for those wanting a high-end luxury experience then consider the Athenee Hotel.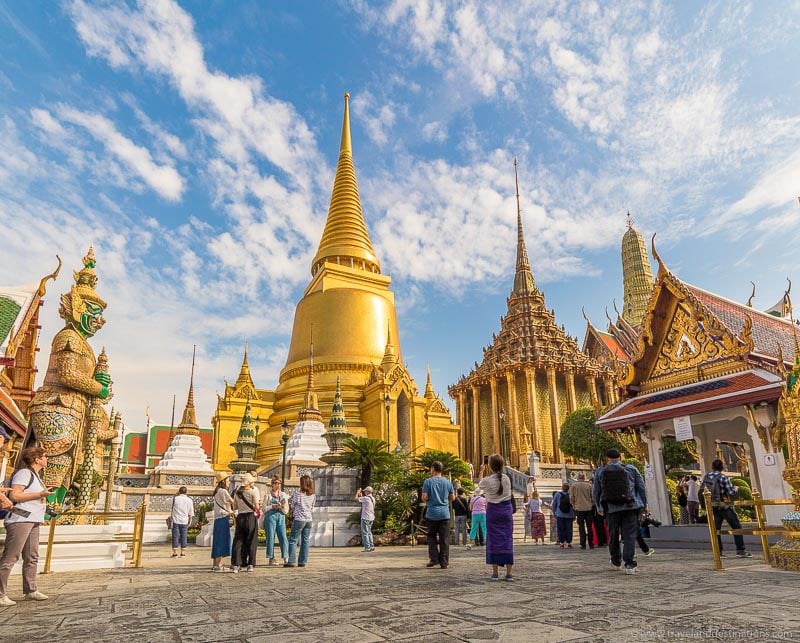 You May Like
2. Phuket
Phuket is along the southwest coast of the country and offers travellers over 30 beautiful white sand beaches as well as plenty of luxury resorts. One of the most popular is Patong, a beach resort town allowing you to relax in the sun by day then venture into one of the hundreds of bars, restaurants and nightclubs by night.
In Phuket you could choose to stay in Phuket Town which is the capital of the Phuket province. It makes for a nice stopover to explore the town, see the colourful facades along Thalang Road, before heading onto the Islands such as Ko Phi Phi mentioned below.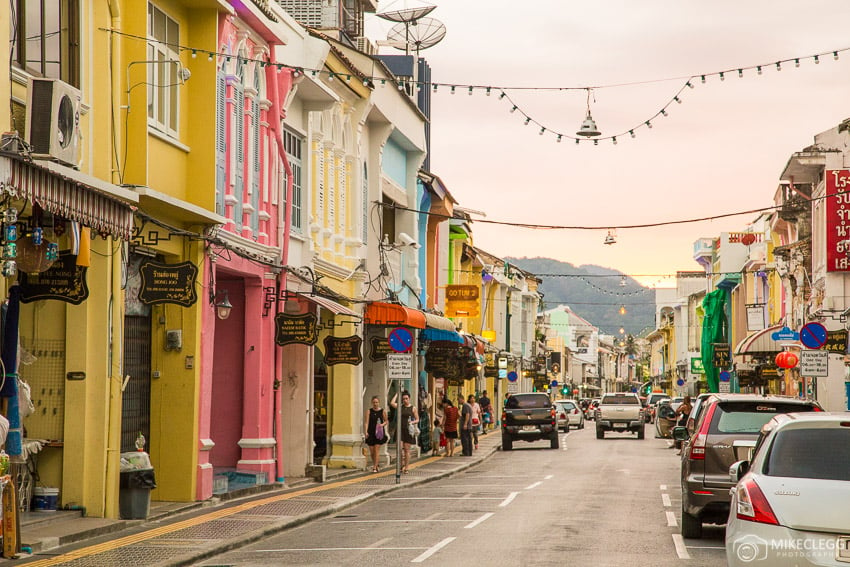 ADVERTISEMENT
CONTINUE READING BELOW
3. Ko Phi Phi
The Ko Phi Phi Islands are a collection of small islands off the coast near Phuket. They have some of the most picturesque beaches in the world including Maya Bay which was famously used in the movie "The Beach".
The Islands offer lots of great activities such as relaxing on the beaches, going on boat tours, or water sports including diving, snorkel and kayaking. At night the day doesn't end with fire dancing, music and other entertainment at the beach bars.
The Ko Phi Phi Islands have a great mix of accommodation for all budgets, including hostels, mid-range hotels through to more isolated luxury resorts.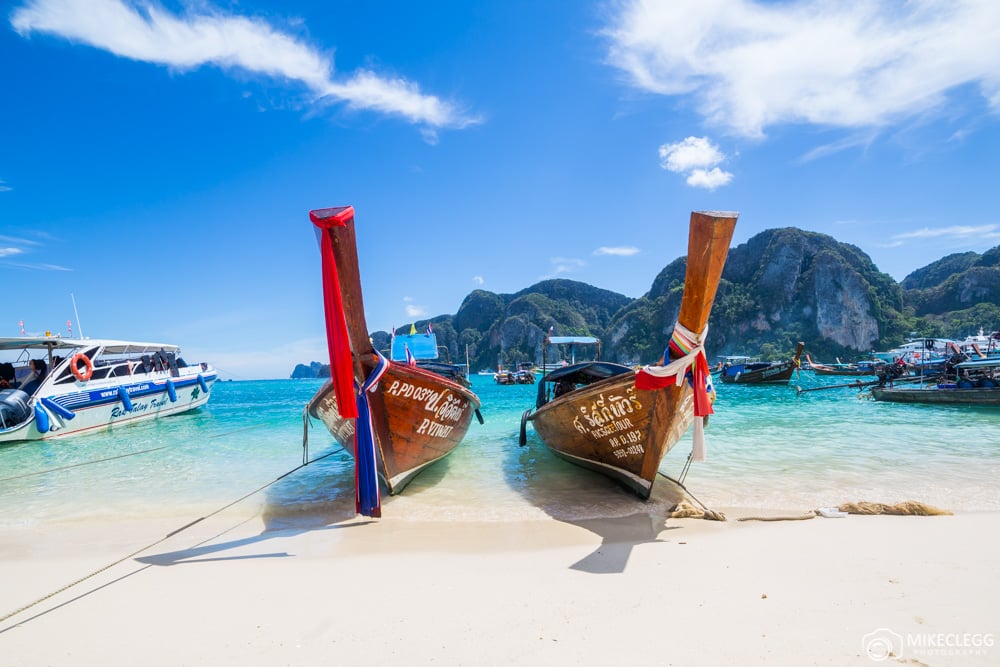 4. Ko Samui
On the south-east coast is Ko Samui, Thailand's second-largest island. The island has beautiful beaches blending into inviting seas along with mountains, rainforest, luxury hotels and a whole host of activities to try.
On the island, you'll have the opportunity to go on boat tours, experience Muay Thai, go mountain biking, explore coconut plantations or simply relax on the beaches or at your pool.
For a fantastic high-end experience consider staying at the Vana Belle Hotel by The Luxury Collection.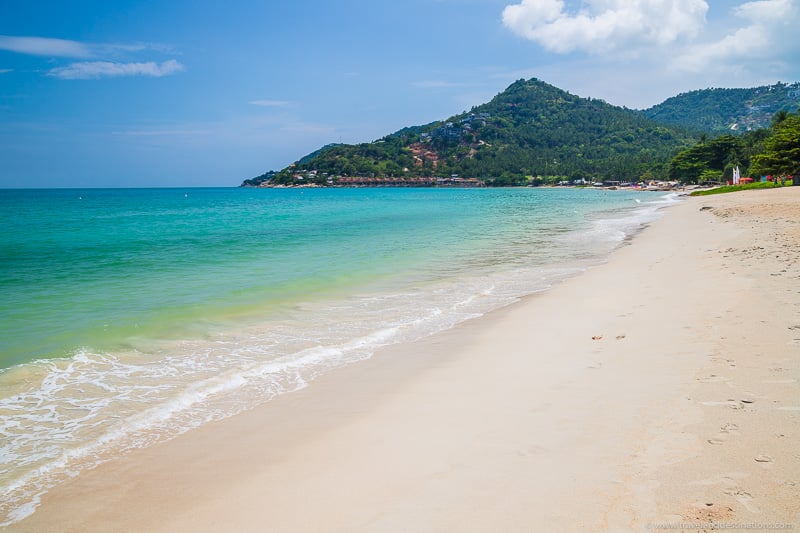 5. Ko Phangan
Famous for its full moon parties Ko Phangan attracts backpackers and party-goers alike looking to experience one of the most famous parties around. This is located on Haad Rin beach in the south of the Island.
Although this is one of the main reasons travellers visit the island, you'll also find plenty of nice resorts and beautiful beaches around the island. These are perfect for those after a different and more relaxing experience.
Whilst here be sure to go on a boat cruise to Mu Koh Angthong National Marine Park which is a beautiful archipelago where it's possible to climb up to a viewpoint for breathtaking views.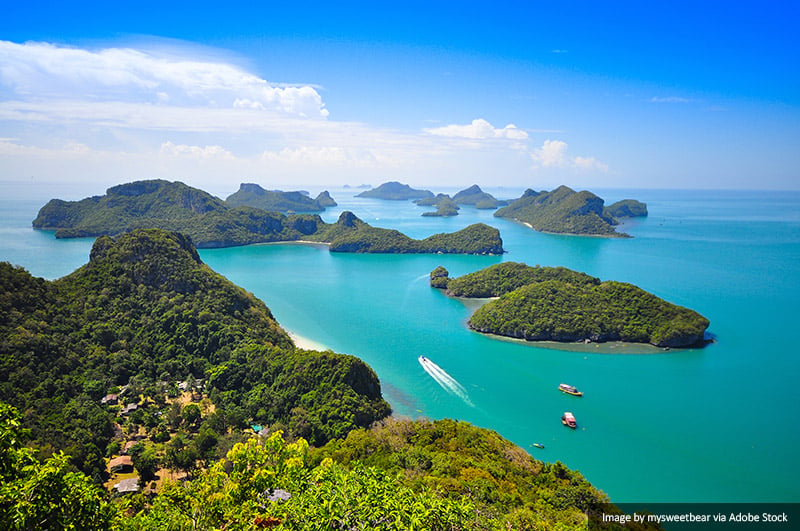 ADVERTISEMENT
CONTINUE READING BELOW
6. Chiang Mai
In the north of Thailand and close to mountains and hills you'll find Chiang Mai. Popular for jungle hikes, the Yee Peng Festival lantern festival, elephant sanctuaries and a whole range of other incredible experiences.
Within Chiang Mai is an Old City where you'll find several temples, bars and a surrounded moat. Outside of the city is one of the most beautiful temples, Wat Phra That Doi Suthep which was built in the 14th century. The temple is built atop a small hill and after climbing approx 300 steps you'll be presented with a courtyard and a stunning 24m high Chedi (seen below). The temple grounds also serve as a nice viewpoint and if you arrive early morning you may even hear the morning prayers from monks.
When visiting Chiang Mai you'll find a variety of accommodation options from hostels to luxury hotels. A good mid-range option is the Le Méridien Chiang Mai.
You May Like
7. Chiang Rai
Chiang Rai is in Northern Thailand and close to the borders of Laos and Myanmar. The city was founded in 1962 and was the capital of the Mangrai Dynasty. It is famous for its iconic white temple Wat Rong Khun which is actually privately owned and was built by artist Chalermchai Kositpipat using his own money.
The city is also the original location of Thailand's precious Emerald Buddha and is said to have been discovered hidden in a chedi after it split by an earthquake. The Emerald Buddha has over the years been moved to various other temples in Thailand before being settled in its new home in Wat Phra Kaew in Bangkok
ADVERTISEMENT
CONTINUE READING BELOW
8. Ayutthaya
Ayutthaya was founded in 1350 and has in the past been the capital of Thailand. The city is along Chao Phraya River north of Bangkok and is accessible by the train, buses or by tours along the river.
The ruins of the old city are called Ayutthaya Historical Park which is now a UNESCO World Heritage Site. It attracts visitors to explore its temples, stupas, buddhas, monasteries and ruins. One of the most popular temples includes the picturesque Wat Chaiwatthanaram which includes eight chedi-shaped chapels surrounding a central platform.
You May Like
9. Ko Tao
Ko Tao or Turtle Island is one of the smaller islands on the east coast and slightly north of Ko Phangan and Ko Samui. It's a destination popular with diving enthusiasts as the island offers incredible scenery both above and below the water, including scenic marine life and coral reefs.
For those not interested in diving you'll find beaches, yoga, viewpoints, fire shows and much more going on. Something that shouldn't be missed during your visit is the stunning Nang Yuan Island which is just off Ko Tao and a popular day trip from the main island or even Ko Phangan and Ko Samui.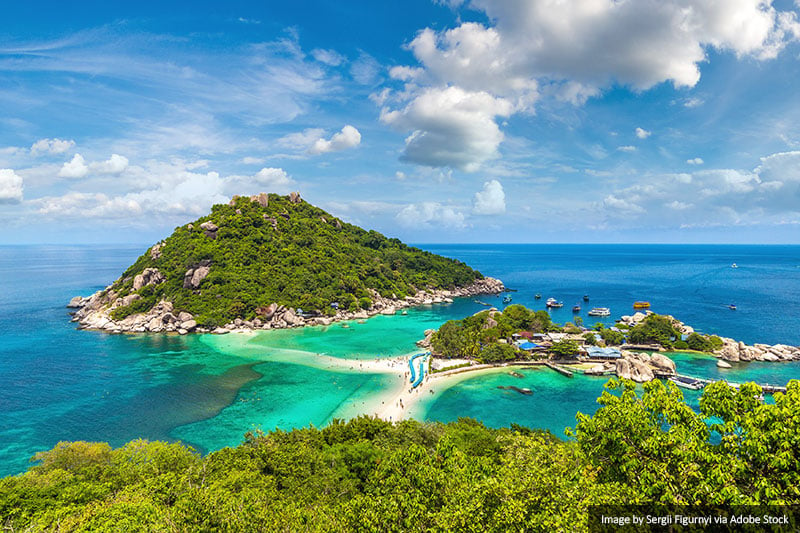 10. Pai
Pai is a small town located towards the North East of Thailand and close to the Myanmar (Burma) border. A Popular spot with backpackers who travel for a more rural and relaxing experience. Being along the Pai River it's possible to enjoy watersports such as whitewater rafting and tubing. For nature lovers and hikers you'll want to explore Pai Canyon or head over to one of the local waterfalls such as Pam bok Waterfall or Mo Paeng Falls.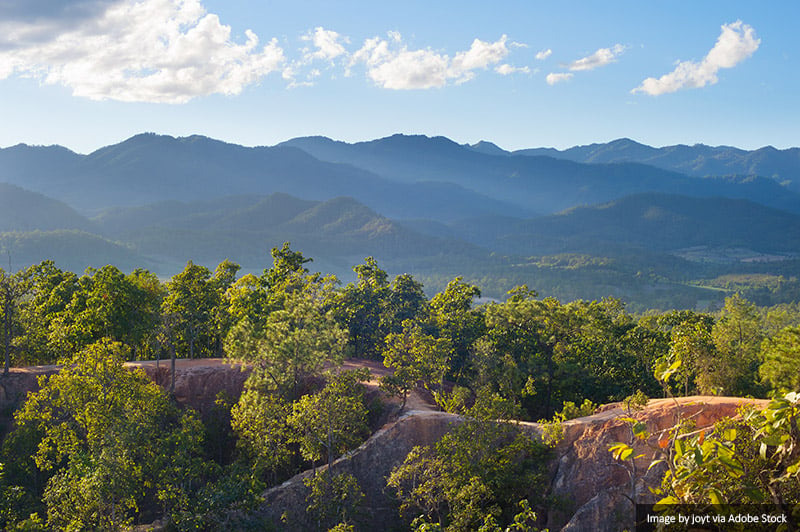 ADVERTISEMENT
CONTINUE READING BELOW
Summary
Thailand might be the perfect travel destination serving fantastic experiences for all kinds of people. Due to its location and great connections you can easily combine this with neighbouring countries for an Asia multi-destination trip. This would be great for those looking to see more of Asia during their trip.
---
Find flights
---
Find accommodation in Thailand
You can start your search for places to stay in Thailand below. If you prefer you can also use this map to find hotels for your travels. Use the filters to adjust the place that you're visiting, the dates, your budget and more.
See more suggestions of best websites to find travel accommodation.
---
Top tours and activities for Thailand
Related Articles