Vienna, Austria is often rated as one of the best cities in the world to live, based on the quality of living. If you are considering moving and want to know why in my opinion (as someone who has lived there), that Vienna is such a great place to live, then keep reading.
---
1. Low living costs
Living in Vienna is very affordable. When living in London my room used to cost £550 (approx €620) per month, which included sharing a living room, bathroom and kitchen with four other people. Our total rent for the house was over £2500 per month. The location of my London house was also around 30 minutes from the centre of the city.
Whilst in Vienna the entire private apartment (63 m2 ) we had was only €800 per month. This was shared between two people (me and my girlfriend), and we had a living room, kitchen and bathroom all to ourselves. Our apartment was also located just up from Zieglergasse station, close to the main shopping street Mariahilfer Straße, and only four stops to Stephansplatz (the centre of the city).
As well as apartment costs, other living expenses such as groceries, restaurants and bills are generally quite low. A good comparison site I like to use is numbeo.com.
2. Safe
While in Vienna I generally always felt safe. I would often be walking around at night, or even after midnight and it never felt dangerous. You will also rarely see fights, anti-social behaviour, or feel the threat of street crime at any time of day. Of course, it can and does happen, but I never saw anything and neither has anyone I met that lived there.
ADVERTISEMENT
CONTINUE READING BELOW
3. Affordable transport system
One thing I loved about living in Vienna was how affordable the transport is. At the time of writing, you can get an annual transport card for €396 a year/ €33 per month/€1.08 per day (head to wienerlinien.at for most up to date prices). And as well as being cheap you would find the transport system well designed and efficient, allowing you to get pretty much anywhere in the city.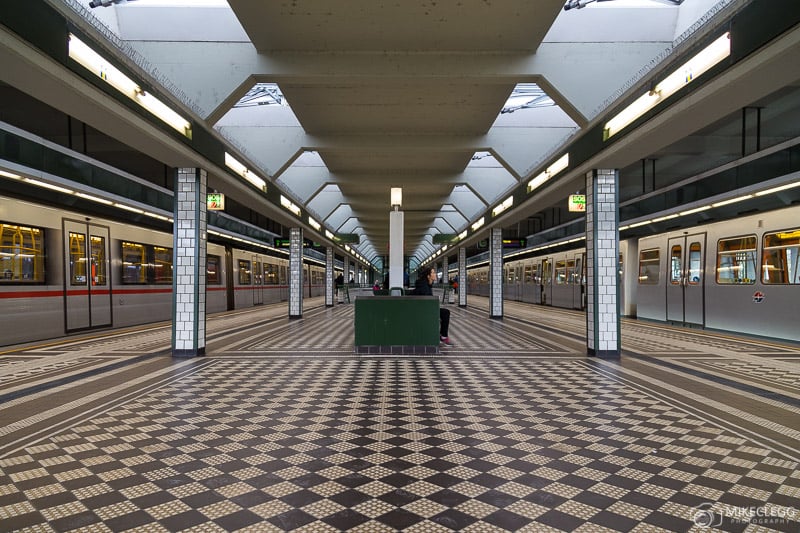 4. Clean and beautiful
When living in Vienna I would often realise just how clean and beautiful the city is, and when I used to go travelling and then return this became even more apparent. I felt that the street workers/cleaners take pride in keeping the city clean. And it's not just the streets, also the subway, public buildings, facades, almost anything in the city. You may see the odd thing here and there, but generally, the city is kept in excellent condition.
5. Great links to other cities/destinations
Another less obvious benefit to living in Vienna is that the city has fantastic connections to other destinations. You can easily use the national train service (OEBB and westbahn), as well as buses to get to nearby destinations, such as Bratislava, Prague, Budapest, and many other places. There are also quite a lot of flight connections to places around the world, however not quite as many as a city like London. When I fly around Europe I often use easyJet, who generally provides a good quality and affordable service.
You can also use a service such as Omio to search for connections to other cities and destinations, as well as Flixbus (which I used a lot when I was there for cheap travel).
6. Great variety of things to do
And finally, as a local you'll find tons of things to do and not just the well-known attractions. In and around the city you'll find lots of parks, an amazing spa, hiking trails, outdoor swimming pools and other lesser known things to do.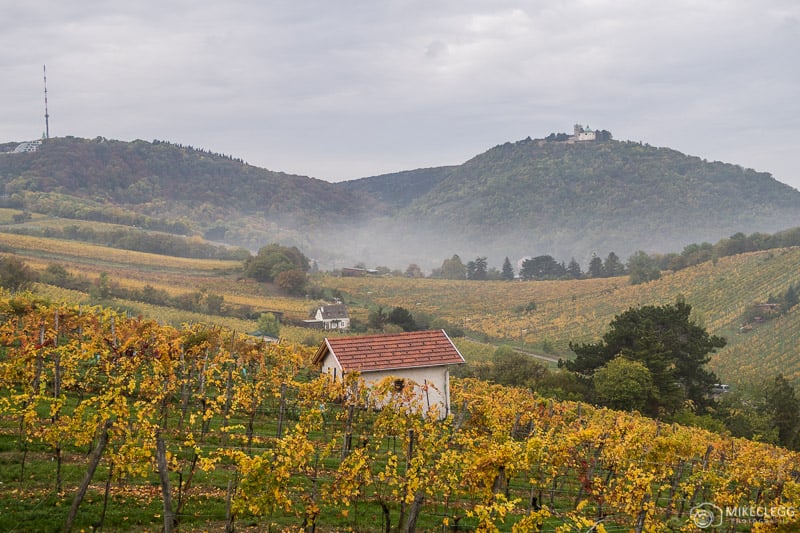 ADVERTISEMENT
CONTINUE READING BELOW
---
Few things that I didn't like
Of course, every city will have things that you like, and things that you don't like. So below are a few things that I didn't like about living in Vienna.
Early weekday closing time of stores and most are closed on Sunday. This includes grocery stores.
Similarly, on bank holidays most shops are closed, not just banks and offices, so you can't go shopping.
Lack of restaurants that take bankcard. It is very hit and miss.
Quite high-income tax.
High estate agent fees when finding an apartment.
If you can't speak German you may find it a little hard to get work. Unless you find an English-only position or are moving to an international job.
---
ADVERTISEMENT
CONTINUE READING BELOW
Summary
Moving abroad is never easy and there are lots of things to consider before you make such a move. When moving to Vienna check this guide How to move to Vienna on LadyDrifter.com, where you'll find tips and suggestions to make your move easier.
Do you live, or have you ever lived in Vienna? Or are you thinking of moving to Vienna and have some more questions? Please leave a comment below on what you think?
Another good source of information is viennabusinessagency.at…expat-in-vienna, and if you want to read more about my experience consider reading: Ask an expat living in Vienna Austria on spendlifetraveling.com.