Vienna, the capital of Austria is one of Europe's most beautiful cities. The city has heaps of fantastic things to do, with incredible landmarks, imperial palaces, one of the oldest Ferris wheels in the world and lots more.
Here are 10 of the best things you should see when visiting Vienna.
Here are some top activities that you may like for Vienna.
---
1. Stephansdom (St. Stephen's Cathedral)
Stephansdom is the city's most famous church and is at the heart of the city. You can visit the inside for free, or pay for a guided tour of the church and catacombs.
A great thing to do is head up the north and south towers where you'll get impressive views of the city (such as the image above). The South Tower provides the highest views, although you will have to climb over 300 steps. The North Tower has a lift and also provides a great view but a different perspective.
Website and more info: stephanskirche.at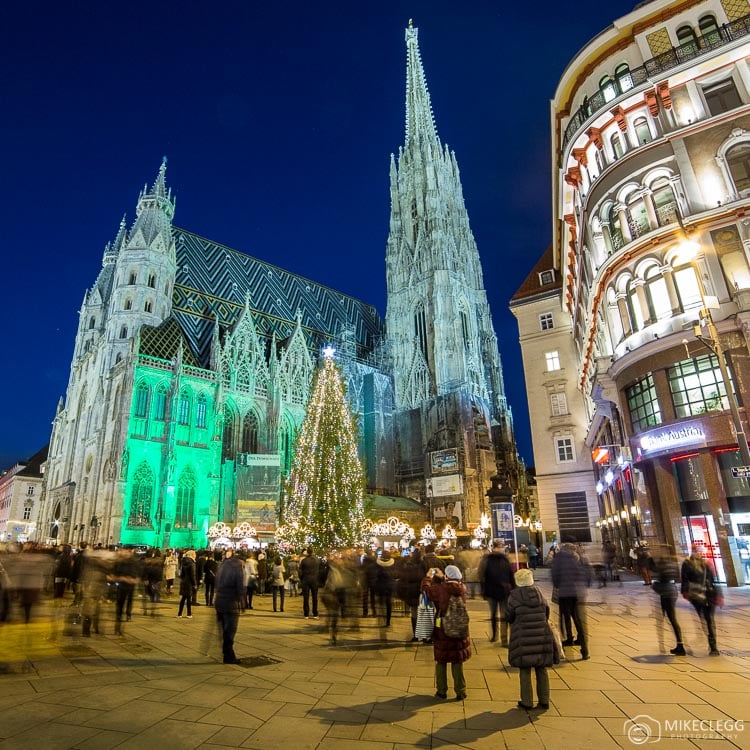 2. Belvedere 
The Belvedere is a beautiful baroque palace complex that was built in the eighteenth century. There is a lower and upper palace (which you can visit inside), and between them you'll find a stunning garden and fountains. The gardens are free to enter but you have to pay for entrance to the palaces, where you'll find artwork from Gustav Klimt and other artists as well as get to see other beautiful parts of the palaces.
Website and more info: belvedere.at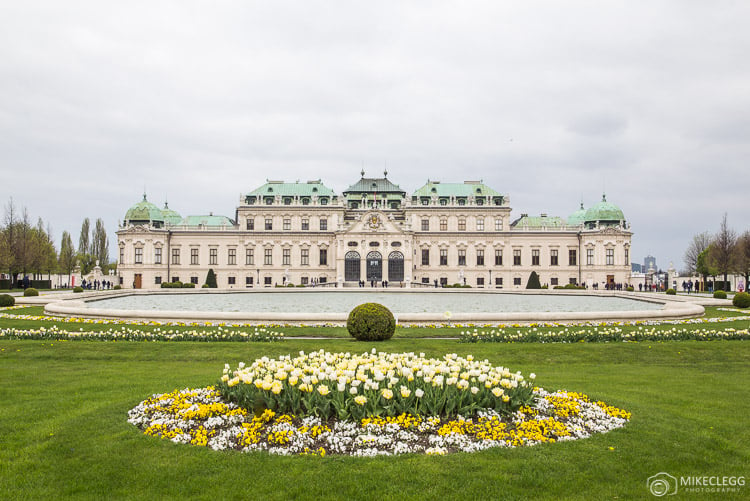 You May Like
3. Karlskirche
Karlskirche or St Charles's Church is a stunning baroque church built-in 1739. It is one of our favourite attractions in the city. It's a great place to relax as there is a park and water feature in front of it. A short walk away is the popular Naschmarkt which is a trendy and popular place to eat or buy market food and treats.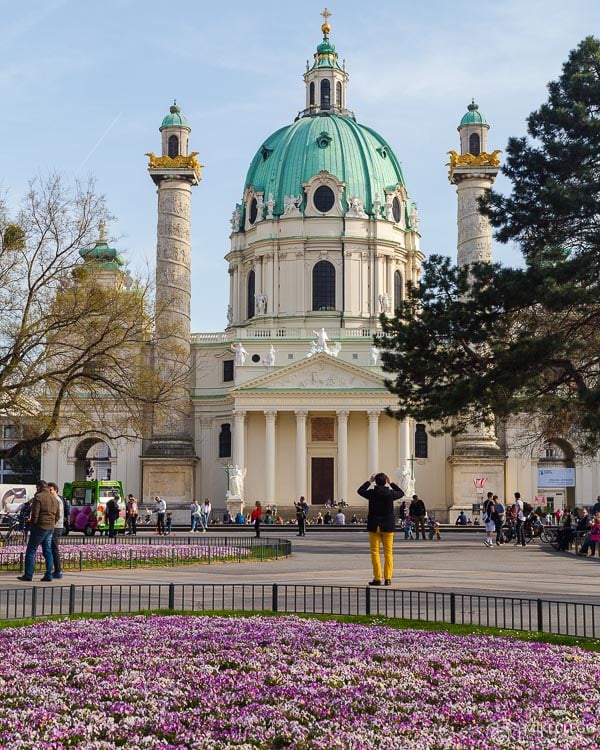 ADVERTISEMENT
CONTINUE READING BELOW
4. Kahlenberg 
By taking the bus 38A from Heiligenstadt station you can go to the top of the hills overlooking the city. Here you can enjoy food and drink at the restaurant, enjoy the view, or wander down to the wine grape plantations below. An alternative way to get there is to follow Vienna's 1 or 1a hiking trail.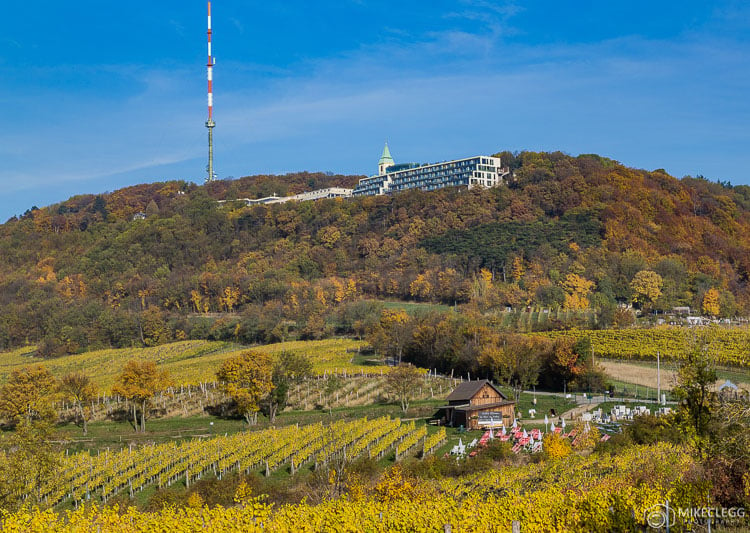 5. Hundertwasserhaus 
One of the coolest facades and apartment complexes in Vienna is the Hundertwasserhaus designed by Friedensreich Hundertwasser. With incredible colours and a fun creative design, it is a must-see and one of the best Instagram spots in Vienna. Close by is Kunst Haus Wien where you can learn more about the artist and see more of his work.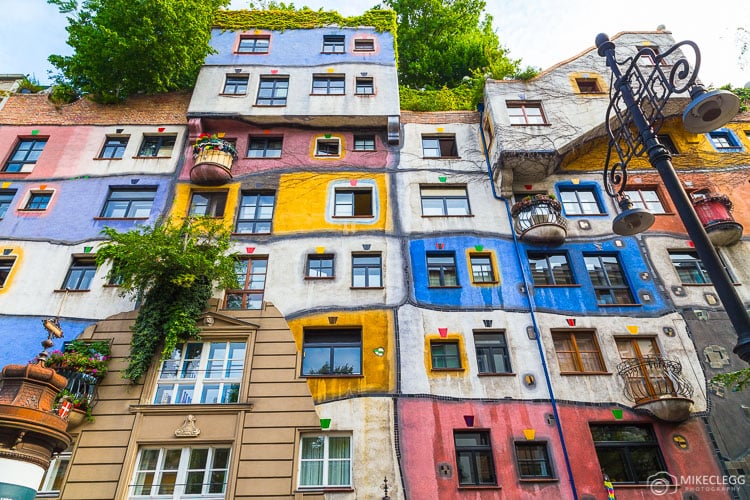 6 . Rathaus (Vienna City Hall)
Vienna's City Hall (Rathaus) is very impressive (especially at night). Throughout the year many events are held at the Rathausplatz which is directly in front of it. You may find events like horse jumping, film festivals, one of Vienna's many Christmas Markets and various other events.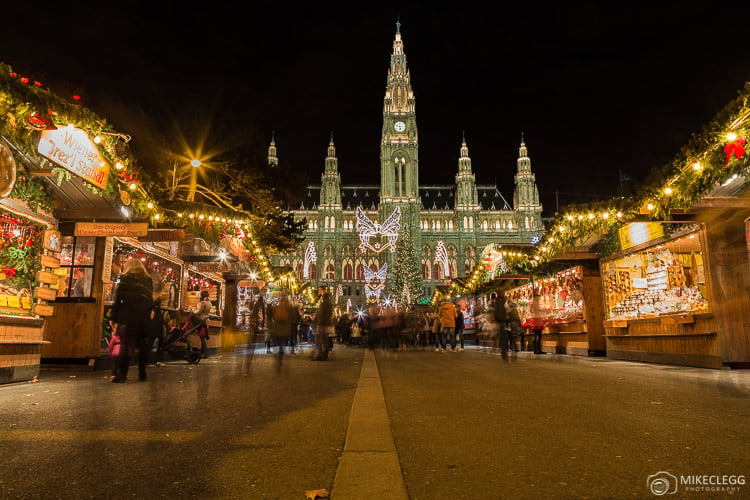 ADVERTISEMENT
CONTINUE READING BELOW
7. Prater theme park and Riesenrad
The city has its very own theme park full of fun rides for all ages. One of the most famous would be the Riesenrad which is one of the oldest Ferris wheels in the world and was built in 1897 to celebrate the Golden Jubilee of Emperor Franz Josef I. It was burnt down in 1944 but the next year rebuilt. The park is free to enter and walk around and then rides are extra.
Website and more info: praterwien.com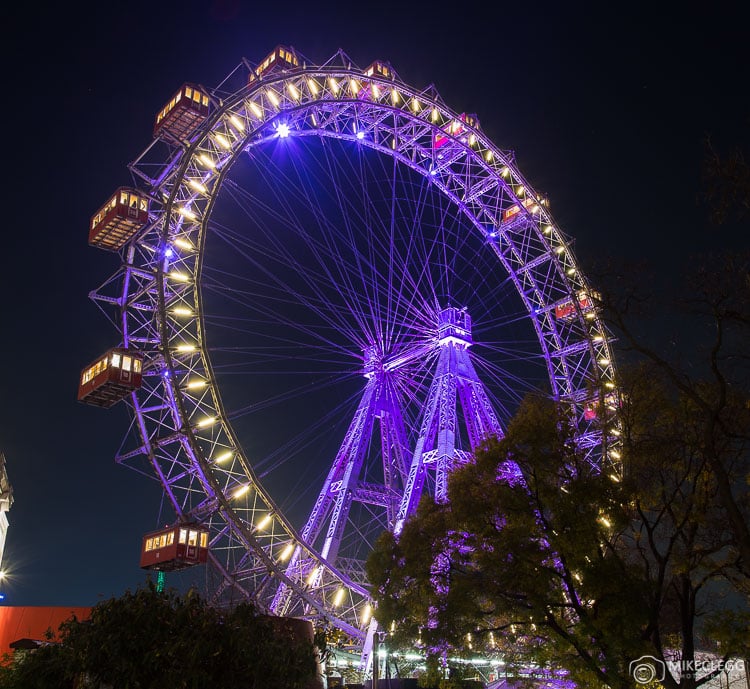 8. Schönbrunn Palace
The Schönbrunn is one of Vienna's most famous attractions and offers a perfect day out. You can take a tour of the palace to learn about its history, enjoy the view from the Gloriette, visit the zoo or get lost in the maze. This palace offers a great place to visit for the family or even to relax on your own.
Website and more info: Schonbrunn.at
You May Like
9. Wiener Staatsoper
The Vienna State Opera is a landmark concert hall built in 1869. It hosts over 350 performances each season and you can also visit for guided tours during the day. At night it is wonderfully lit and beautiful to see. So whether you are going to a concert or just want to enjoy the outside, you won't be disappointed.
Website and more info: wiener-staatsoper.at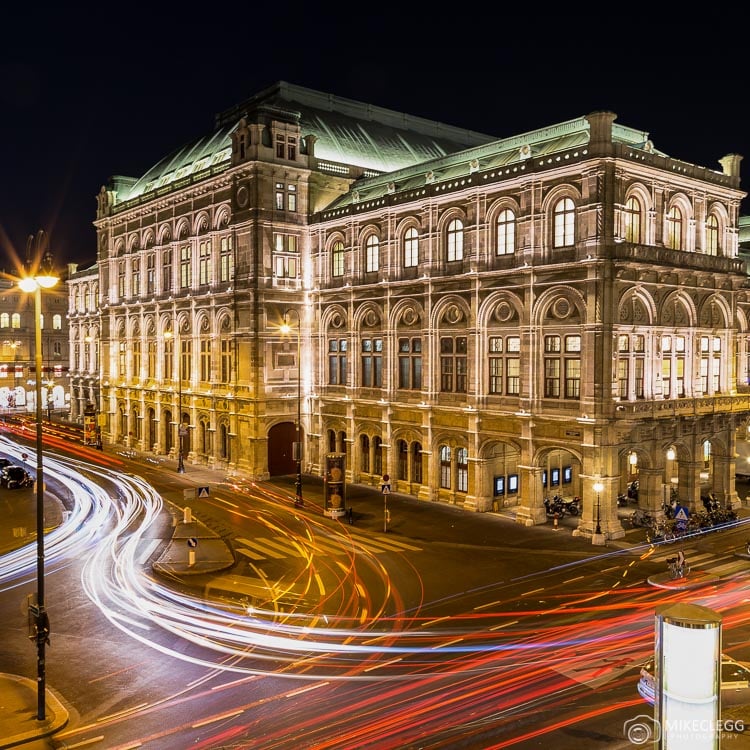 ADVERTISEMENT
CONTINUE READING BELOW
10. Museumsquartier
This trendy area of Vienna is a great place to relax or grab a bite to eat. Within this area are several restaurants as well as the Momok and Leopold Museums and various others.  Not far from here you will find the Natural History Museum and the Kunsthistorisches Museum where you'll find other impressive collections.
Website and more info: mqw.at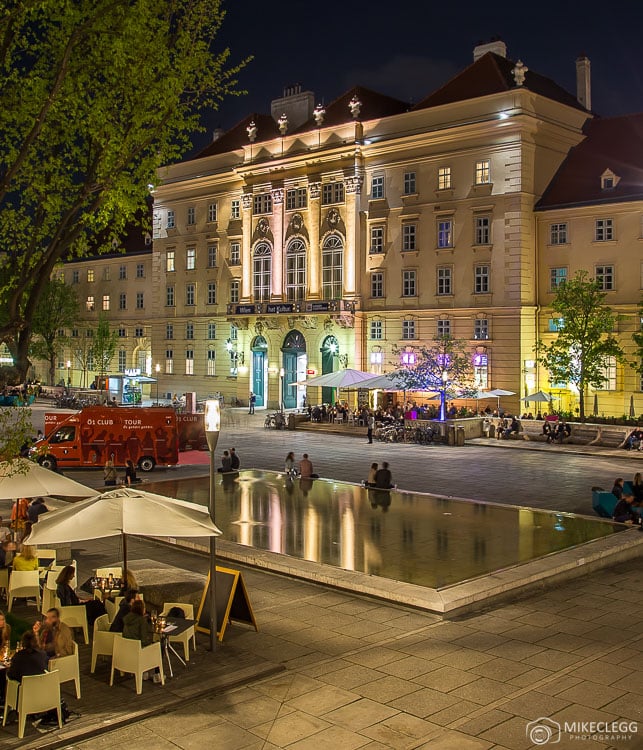 ---
Tours and activities
---
Summary
These are just a few of the top things you can do in Vienna. We also have posts on Top Things to Do in the Summer, Things to Do in the Winter and also Lesser Known Things to Do.
Ready to book? Search for:
---
Book one of our recommended hotels or find a deal on booking.com:
$$ Recommended mid-range hotel: 25 Hours Hotel – A fun and lively hotel with modern designs and in a great area.
$$$ Recommended luxury hotel: Hotel Imperial – A Luxury Collection Hotel – One of the most beautiful hotels in the city and where royals and presidents have previously stayed.