South East Asia is one of my favourite places in the world. It is a captivating and enchanting region that will leave you in awe. With its rich history, vibrant culture, stunning landscapes, and mouthwatering cuisine, South East Asia is a paradise waiting to be explored. From the bustling streets of Bangkok to the tranquil beaches of Bali, this region offers something for all travellers. Whether you are an adventure seeker, a history buff, or a food lover, South East Asia will be sure to not disappoint. Below you will find some of the top reasons to visit South East Asia, some destinations to consider and tips.
---
Top reasons to visit South East Asia
The incredible culture
One of the top reasons to visit South East Asia is to immerse yourself in its diverse and vibrant cultures. Each country in the region has its own unique traditions, customs, and beliefs, which are reflected in its architecture, art, music, and festivals. From the ancient temples of Cambodia to the traditional dance performances in Indonesia, you will have the opportunity to witness history and learn about the rich heritage of this region.
Interacting with the friendly locals and experiencing their way of life will truly broaden your horizons and leave you with memories to cherish.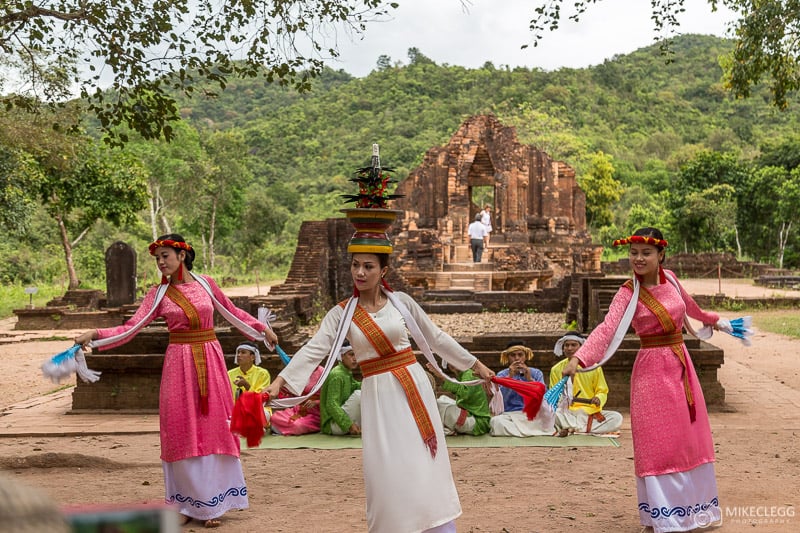 Breathtaking natural landscapes
South East Asia is home to some of the most breathtaking natural landscapes in the world. Including the lush green rice terraces of Bali, the towering limestone cliffs of Ha Long Bay, and the Chocolate Hills in the Phillipines, the region is a haven for nature lovers.
You can explore the dense jungles of Borneo and encounter rare wildlife such as orangutans and proboscis monkeys. Or you could dive into the crystal-clear waters of the Philippines and marvel at the vibrant coral reefs teeming with marine life.
Whether you prefer hiking through national parks and gazing admiringly at volcanos (such as Mount Bromo below), or relaxing on pristine beaches, South East Asia offers a wide variety of natural wonders that will leave you spellbound.
ADVERTISEMENT
CONTINUE READING BELOW
Historical and architectural wonders
For history and architecture lovers, South East Asia is a treasure trove of ancient wonders. Indulge in the grandeur of Angkor Wat, the largest religious monument in the world, and be captivated by its intricate carvings and majestic structures. Explore the stunning Grand Palace in Thailand (seen below) and gaze upon the sacred Emerald Buddha. Or marvel at the majestic temples of Borobudur in Indonesia, a UNESCO World Heritage Site, and discover the secrets of its past.
Throughout the entire region, its rich history combined with its architectural marvels will transport you back in time, taking your breath away and leaving you awe-inspired.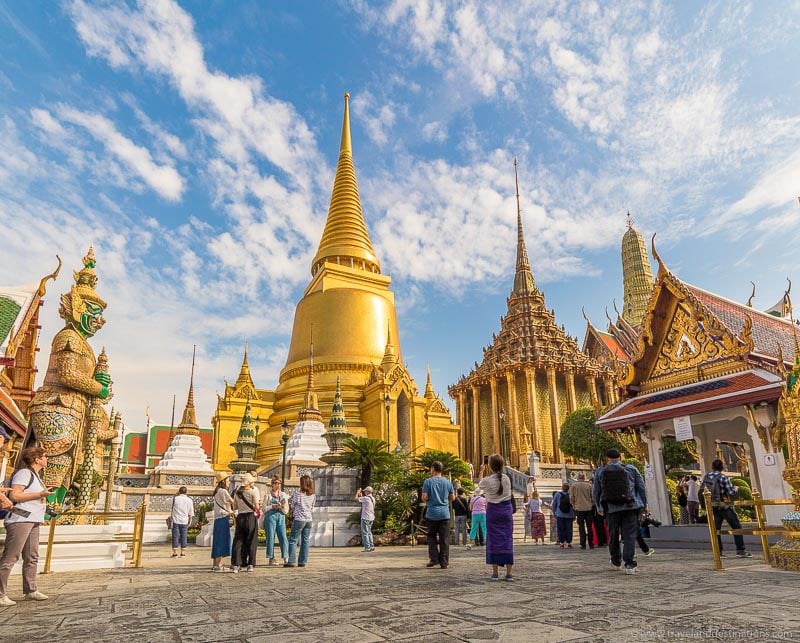 Adventure and outdoor activities
If you are an adrenaline junkie seeking adventure, South East Asia is the perfect playground for you. Whether it's hiking to the summit of Mount Kinabalu in Malaysia, white-water rafting in the rivers of Laos, or zip-lining through rainforests, this region offers a plethora of outdoor activities to get your heart racing.
Dive into the depths of the Andaman Sea and explore world-class dive sites in Thailand and Malaysia. Go kayaking in the emerald waters of Halong Bay, or explore the caves of Phong Nha-Ke Bang National Park in Vietnam. With its diverse landscapes and thrilling adventures, South East Asia will satisfy your thirst for excitement.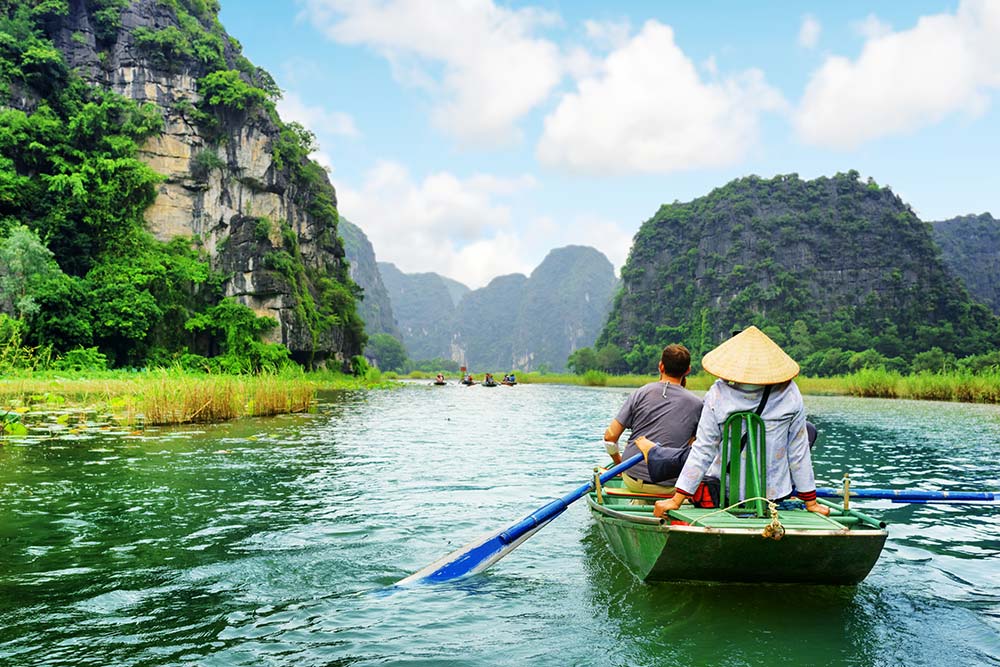 Delicious and diverse cuisine
South East Asia is a food lover's paradise, offering an incredible variety of flavours and aromas. Indulge in the spicy curries of Thailand, savour the mouthwatering food of Vietnam, or feast on the fresh seafood in Indonesia. From the tangy flavours of Thai tom yum soup to the aromatic spices of Indonesian rendang, each dish is a culinary masterpiece that will take your taste buds on a delightful journey. Don't forget to try the world-famous food stalls in Singapore, where you can sample a variety of dishes from different cultures in one place.
Exploring the vibrant food markets and tasting the local delicacies is an essential part of any trip to South East Asia.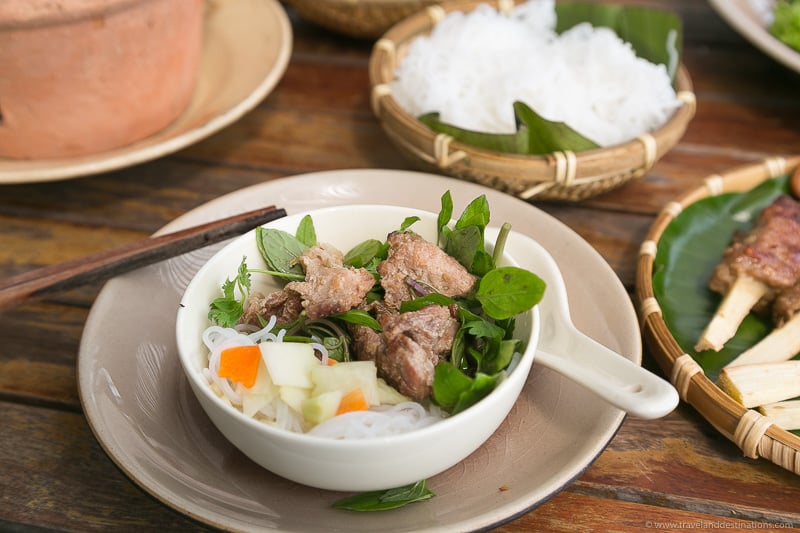 Budget-friendly travel
One of the biggest advantages of visiting South East Asia is that it offers budget-friendly travel options. Accommodation, food, and transportation are generally affordable, allowing you to stretch your travel budget and make the most of your trip. Whether you choose to stay in budget hostels and guesthouses or luxurious resorts, there are options available to suit every budget.
Street food stalls and local eateries often provide delicious meals at incredibly low prices, allowing you to sample the local cuisine without breaking the bank.
With affordable flights and lots of public transportation, exploring multiple countries in the region is both convenient and economical.
ADVERTISEMENT
CONTINUE READING BELOW
Vibrant nightlife and entertainment
When the sun sets, South East Asia comes alive with a vibrant nightlife and entertainment scene. From the bustling night markets in Thailand to the trendy beach clubs of Bali, there is no shortage of options for those seeking a fun-filled evening.
Dance the night away in the world-renowned clubs of Singapore, where international DJs spin the latest tunes. Watch traditional dance performances in Ubud, Bali, or enjoy a cultural show in Kuala Lumpur, Malaysia.
The region's nightlife offers a mix of traditional and modern entertainment, ensuring that there is something for everyone to enjoy after dark.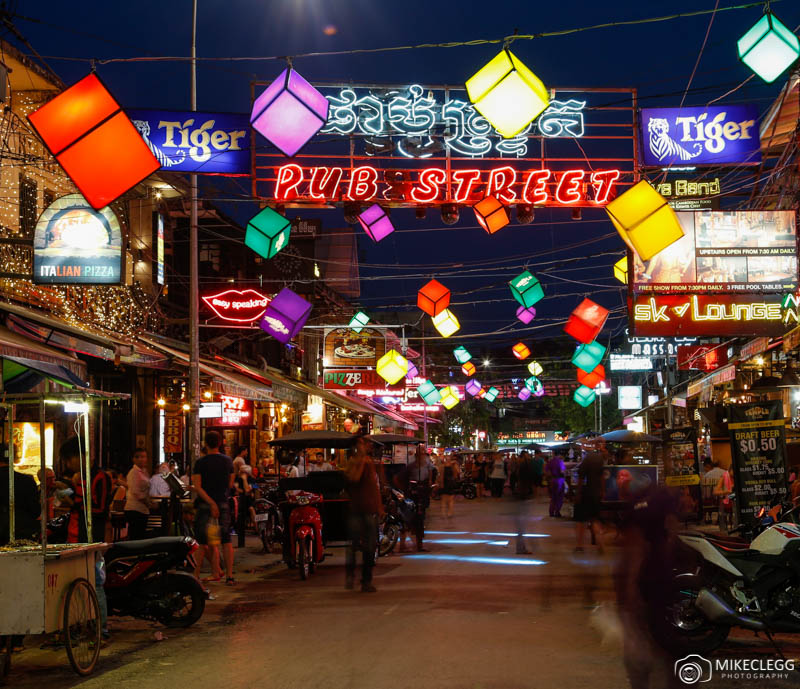 For unique and incredible experiences
If you are looking for unique and incredible experiences, South East Asia is the place to be. Witness the sunrise over the temples of Bagan in Myanmar, where thousands of ancient temples dot the landscape. Release a lantern into the night sky during the Yi Peng Lantern Festival in Thailand and experience the magical sight of thousands of lanterns floating gracefully into the air. Visit the Elephant Nature Park in Chiang Mai, Thailand, and interact with rescued elephants in an ethical and sustainable environment.
From spiritual retreats in Bali to traditional homestays in Vietnam, South East Asia offers a myriad of unforgettable experiences that will be sure to leave a lasting impression.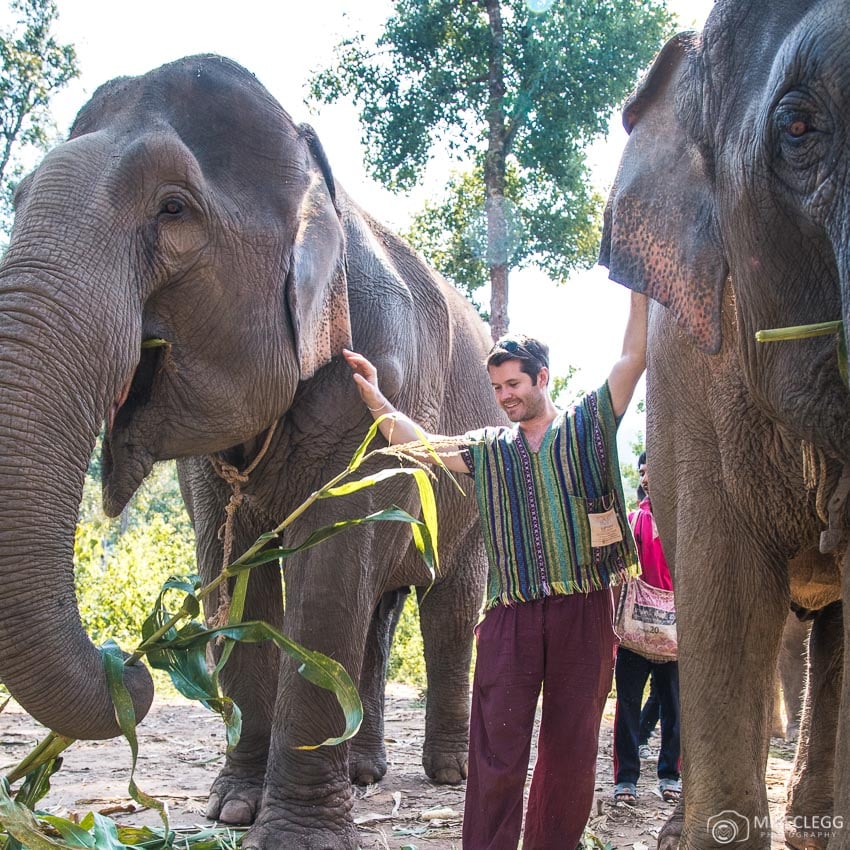 The beautiful beaches
No visit to South East Asia would be complete without spending time on its beautiful beaches. With its pristine white sands, turquoise waters, and swaying palm trees, the region is a beach lover's paradise.
Relax on the idyllic beaches of Thailand's Phi Phi Islands or soak up the sun on the untouched shores of the Philippines' El Nido. Snorkel in the clear waters of Malaysia's Perhentian Islands or go surfing in the world-famous breaks of Bali.
Whether you prefer secluded hideaways or lively beach towns, South East Asia will have a beach destination to suit your desires.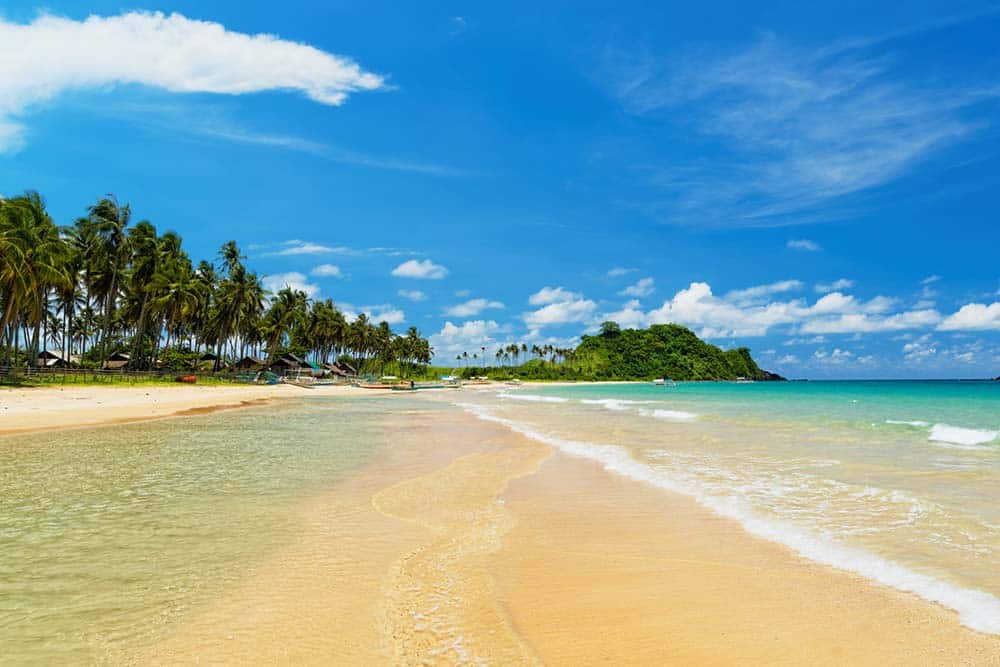 ADVERTISEMENT
CONTINUE READING BELOW
Incredible hotels and resorts
South East Asia is renowned for its incredible hotels and resorts that offer luxurious accommodations and world-class amenities. From boutique beachfront villas to opulent city skyscrapers, the region has something for all travellers.
Indulge in the ultimate luxury at the iconic Marina Bay Sands in Singapore, where you can enjoy breathtaking views from the rooftop infinity pool. Stay in a typical Balinese villa or resort surrounded by lush forests in Ubud, Bali, and experience true tranquillity.
With its warm hospitality and impeccable service, South East Asia's hotels and resorts will ensure that your stay is nothing short of extraordinary.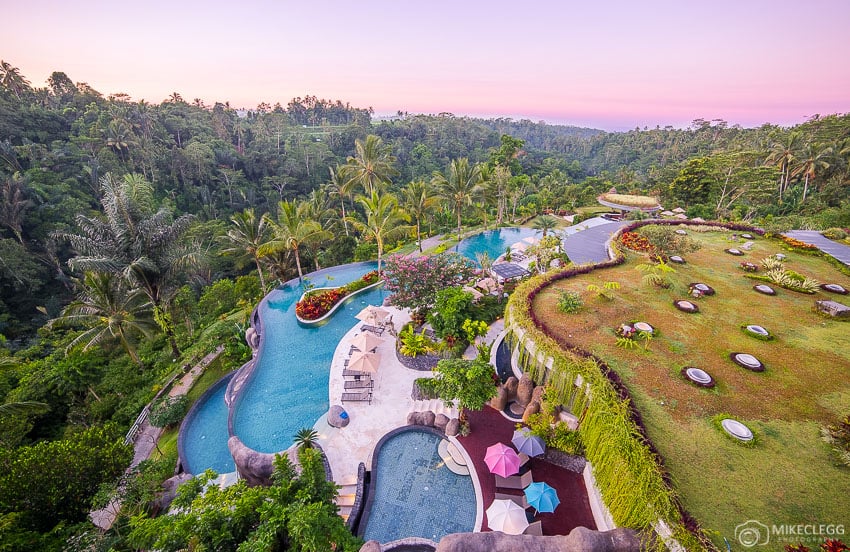 Unique shopping experiences
For shopaholics and bargain hunters, South East Asia is a shopper's paradise. You can explore the bustling markets of Bangkok, where you can haggle for souvenirs, clothing, and electronics. Discover unique handicrafts and traditional textiles in the night markets of Chiang Mai, Thailand. Or indulge in a shopping spree in Kuala Lumpur's mega-malls, where you can find international designer brands and local treasures.
From vibrant street markets to air-conditioned shopping centres, the region offers a diverse range of shopping experiences that cater to every taste and budget.
---
Top destinations to visit in South East Asia
Here are a few top destinations in South East Asia worth considering:
Bangkok, Thailand
Bali, Indonesia
Hanoi, Vietnam
Siem Reap, Cambodia
Kuala Lumpur, Malaysia
Singapore
Yangon, Myanmar
El Nido, Philippines
---
ADVERTISEMENT
CONTINUE READING BELOW
---
Tips for planning your trip to South East Asia
Research and plan your itinerary in advance to make the most of your time in South East Asia.
Check visa requirements and ensure that your passport is valid for at least six months beyond your intended departure date.
Pack lightweight and breathable clothing suitable for the region's tropical climate.
Stay hydrated and protect yourself from the sun by using sunscreen and wearing a hat.
Respect the local customs and traditions, and dress modestly when visiting religious sites.
Use local transportation options such as tuk-tuks and motorbikes to explore the cities and save on transportation costs.
Try to learn a few basic phrases in the local language to enhance your interactions with the locals. This can also make travel even more fun.
Be cautious of your belongings and avoid displaying expensive items to prevent theft. Read our tips to protect your stuff.
Sample the local street food but make sure to choose stalls that are clean and busy to ensure food safety.
Embrace the spontaneity and be open to new experiences. South East Asia is full of surprises, so embrace the unexpected and make the most of your trip.
Take multiple bank cards and store them in separate places in case you lose one.
Share your itinerary with friends and family and keep them updated as you travel.
Get comprehensive travel insurance just in case anything unfortunate happens.
ADVERTISEMENT
CONTINUE READING BELOW
---
Summary
South East Asia is a region that offers countless reasons to visit. With its rich culture and historical wonders to its stunning landscapes and incredible cuisine, there is something for everyone in this enchanting part of the world.
Whether you are seeking adventure, relaxation, or a cultural immersion, South East Asia will exceed your expectations.
So start planning your trip to South East Asia and get ready for a journey of a lifetime.
Ready to book? Search for:
---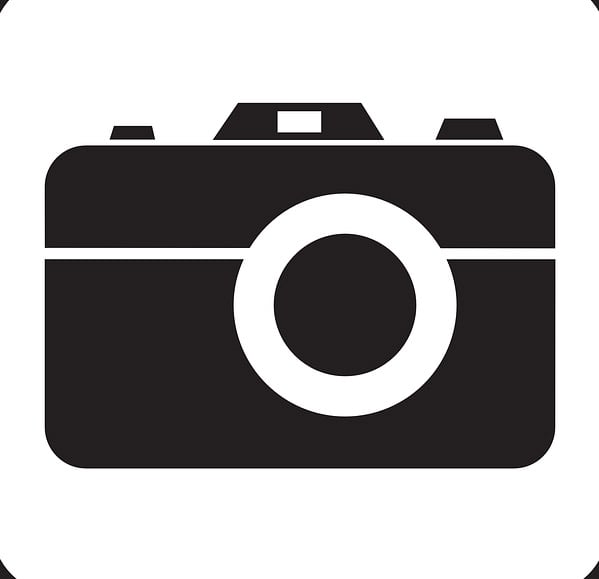 Image credits
Photos by team, via stock agencies, or other providers where mentioned. Read more.
Related Articles