London can be quite the challenge for anyone visiting for the first time. The city is very large, busy and fast with lots happening all around you. If you are visiting London for the first time, then keep reading. Here are tips to visit London, to help make your trip easier and more enjoyable.
---
When to go
London is a great city to visit at all times of the year, although the weather is generally quite unpredictable and you can never guarantee sun. However, if you visit in the spring and summer months, around May-September, then you may have more chance of sunny days. You'll also find several festivals such as Notting Hill Carnival and Wireless Festival. Outside of the warmer months, it's worth visiting in the winter around Christmas (late November to the beginning of January) as you'll catch the wonderful Christmas markets and decorations around the city.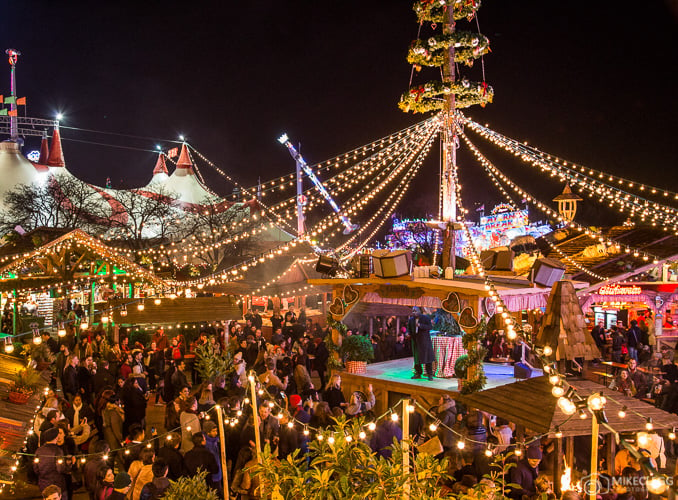 ---
Transportation
Here is some information related to travelling to and from London, as well as within the city.
Between the airports
There are four main airports around London which are Gatwick, Heathrow, Luton and Stansted, as well as London City Airport and London Southend Airport.
As well as public network services you can also consider getting transfers with your hotels, taxi's or hire a car, although this will cost a lot more.
ADVERTISEMENT
CONTINUE READING BELOW
Within the city
Here are great things to know about travelling within London and getting around. Also check out our guide London Transport: Your Guide to Getting Around the City.
London transport network
London has an extensive subway, overground and bus network which allows you to easily get around the city. For the subway and overground the network is split into zones and you pay more as you travel between zones. For buses, it is generally a fixed price. When paying you can use travel cards available from ticket machines, Oyster or bank cards.
It's worth noting that it often takes longer than you'd expect to get around the city using public transportation. For example, if you are changing lines you may have a 5-10 minute walk between platforms, and even when on the tube etc it can take a while to get around as there are just so many stops.
To Learn more about the London transport system visit tfl.gov.uk.
To see maps head to tfl.gov.uk/maps.
Oyster cards and contactless
An Oyster card allows you to add credit to it, or travel for a certain period of time, and then you just tap in and out of the subway and onto buses. It's worth getting if you are planning to stay for a few days and intend to travel around the city a lot. Alternatively, you can get day passes or just use your bank cards to tap in and out (Contactless).
For Oyster Card info head to oyster.tfl.gov.uk/oyster.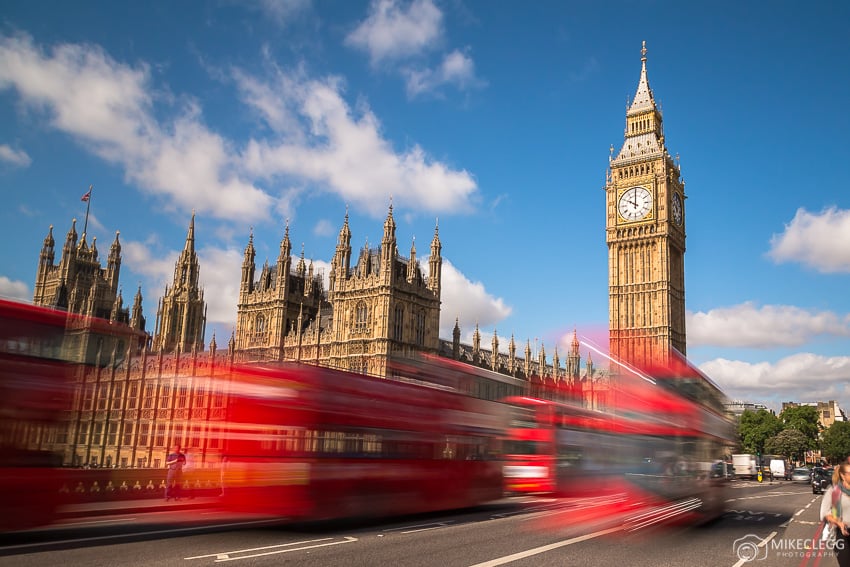 Use Uber or Bolt to get around
Uber is a cheap way to get around the city vs traditional taxi's/black Cabs, although it's still not as cheap as using the subway or buses. A similar service to use is Bolt.
City bikes
Another way to get around the city is by using city bikes where you hire a public bike from a docking station and then return it to a dock once finished. The bike docks are all around the city, and you don't have to return the bike to the dock you got it from.
Rickshaws
For a unique experience consider jumping on a rickshaw. You'll find lots of these around the Westend, ie Regent Street, Piccadilly, Soho and various other places in that area. I have never personally been on one, but they look quite fun.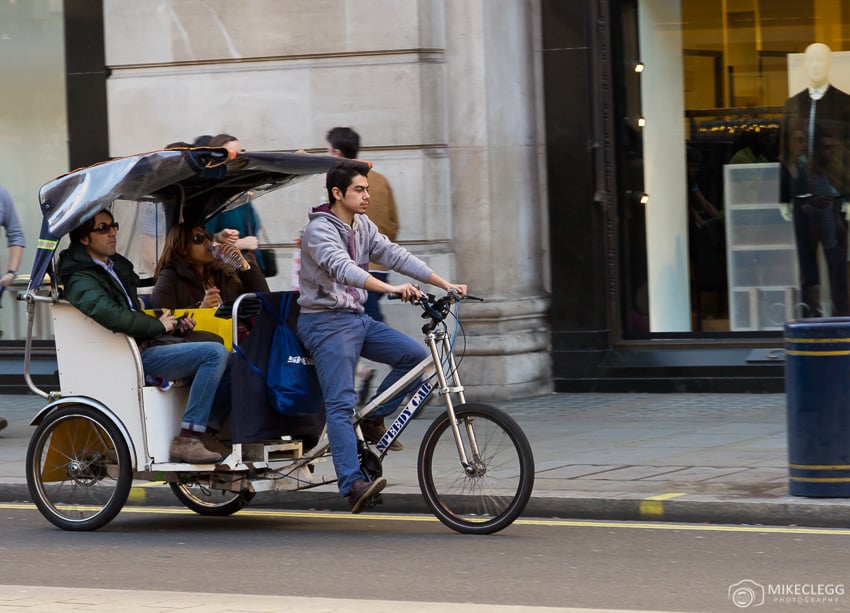 Download offline maps
If you are not going to have a constant internet connection then consider downloading offline maps, such as through Google Maps. This will mean you can find your way around a lot easier. You can't search properly on the offline maps, but the map still provides lots of information and definitely helps.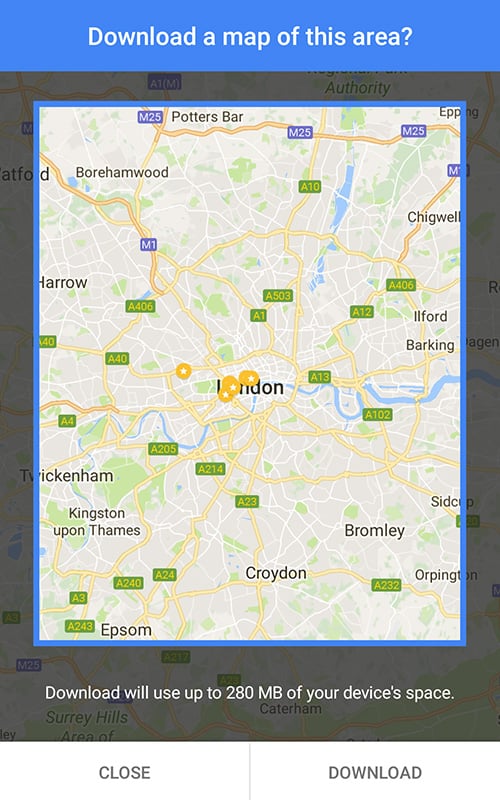 Travelling beyond London
If you want to visit other destinations outside of London then this is easily done using public transport, such as trains, coaches, or by hiring a car. This allows you to explore much more of the country during your visit. Head to our guide How to Travel Around the UK, as well as 10 Day Trips to Take From London for ideas.
ADVERTISEMENT
CONTINUE READING BELOW
---
Where to stay
If within your budget try and stay as central as possible, such as Zone 1 or Zone 2, and also close to a subway or overground stop. This will save you a lot of travel time, so you have more time to see the city and its attractions.
The price of accommodation can vary a lot and London isn't the cheapest place to visit. If you look around you may find some cheap hostels such as Smart Hyde Park View Hostel which cost me around £15 a night for a bed in a dorm. There are also Airbnb options, and lots of hotels, from mid-range through to some of the most beautiful luxurious hotels in the world, such as Shangri-La At The Shard and The Ritz London.
I generally book most of my accommodation using Booking.com and have found lots of great deals in the past. You can also use this map to search and find accommodation.
---
Sightseeing
Buy a London Pass for attractions
The London Pass allows you free access to many of the attractions in London which required paid entry. If you are intending to see and do a lot during your visit, then this card may help you save money. You can also get an add-on for the card where you get transport within the city included.
Research what you want to see and do before you arrive
London is huge with so much to see and do, including quite a lot of free attractions. For that reason make sure you always research in advance what you would like to see and do so that you spend less time doing this once you arrive. Consider reading my blog posts Best Things to See and Do in London and London 10 Top Things to See for some suggestions. It's also worth looking at how close things are to each other, as you can actually walk between many attractions in the city.
Day trips, tours and activities
Throughout London you'll find heaps of tours and activities available, allowing you to learn more about the city or experience fun and cultural experiences. From pub crawls, river cruises, to viewpoints, head over to London: 15 Best Tours, Day Trips and Activities to see our suggestions.
As well as sightseeing within London you might also want to explore a bit further. London is a great starting point when visiting England due to the fantastic transport network throughout the country. This means that within an hour or so you can visit other destinations too, such as beaches, historic landmarks or other highlights. Visit 10 Day Trips to Take From London for lots of ideas on where to go.
Book online to save time and sometimes save
For some attractions, you can book online to save time when you're there, and you may benefit from skip the line and even extra savings. You may also be able to buy queue jump (fast track) tickets too.
Visit museums for free
When visiting London it's definitely worth visiting some of the museums, as many of them are free to visit. This includes some of the biggest and most famous, such as the Natural History Museum, British Museum, The National Gallery and many more. Head to visitlondon.com to find museums in the city.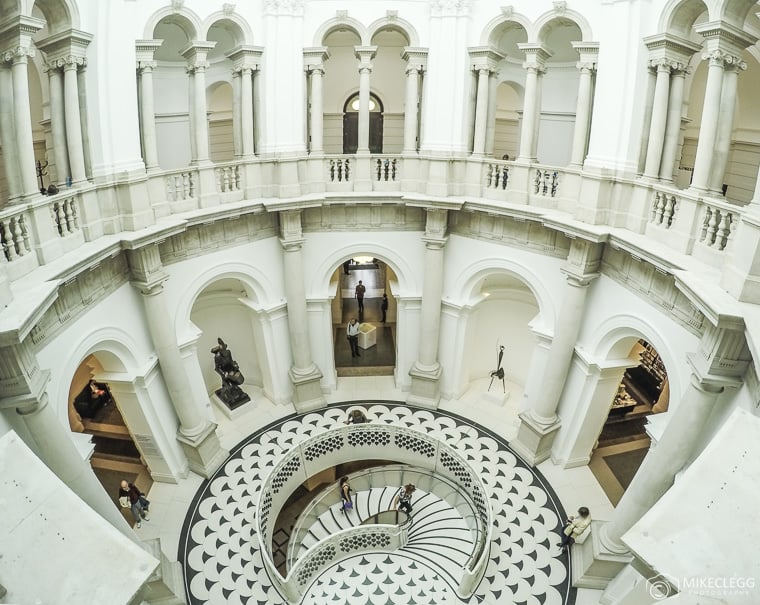 Enjoy the Instagram and photography spots
As you can probably imagine London is an incredible city for taking pictures. You'll find heads of Instagram and photography spots around the city allowing you to capture lots of beautiful pictures during your visit.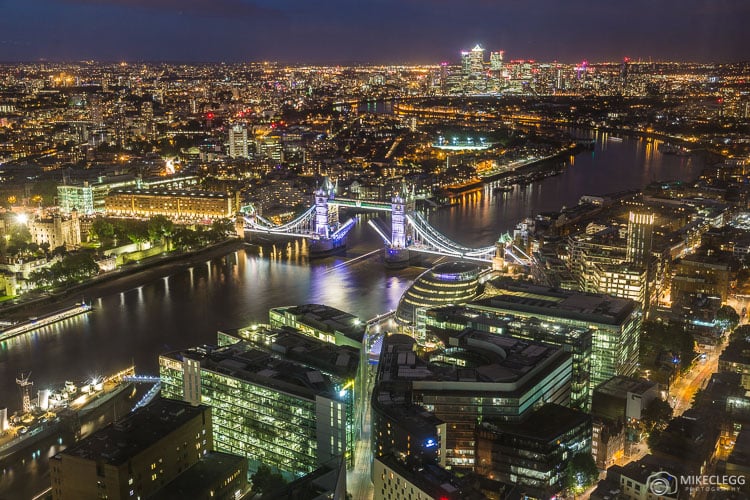 ---
Restaurants and food
London is great for food with lots of amazing restaurants, fast food places, as well as good quality takeaway options in grocery stores.
Good areas for food:
Although you will find great restaurants all throughout the city, a few particularly nice areas include:
Covent Garden: Beautiful area with fantastic restaurants, bars, museums and shops.
Brick Lane: A great place to go for an Indian curry.
Soho: A trendy area and also known as an entertainment district.
Upper Street: There are some really nice Italian restaurants are around this area.
Camden Street Food Market: A wonderful food market in one of London's coolest neighbourhoods.
Borough Market: The place to go for delicious market food.
Spitalfields: In one of London's busy financial districts Spitalfields is a wonderful place for lunch and shopping.
Tipping
Tips in London are around 10-12.5%. At some restaurants it'll be added to your bill by default, so check this so you don't pay two service charges.
Local food
Typical British Food isn't the most healthy but does taste pretty good. A few foods you should try include:
A Roast Dinner
Sausage and Mash
Pies and Chips
Fish and Chips
English Fry-up
Afternoon Tea
You can read more and see pics in my post food you should try when visiting England.
To get those types of dishes head to a typical British pub, which you'll find throughout the city. You can also find lots of restaurants on www.tripadvisor.co.uk.
---
Shopping
London is fantastic for shoppers with brands for all budgets and covering almost every product you may want to buy. Below you will find some great areas for shopping, as well as some of the biggest malls and best department stores. There are lots of other spots throughout the city, but my suggestions should give you a good start.
Shopping areas:
For shopping in London I recommend these areas:
Oxford Street: One of the busiest and best streets for shopping in the world, with large chains through to boutique shops. Many brands also have their flagship store around this area.
Regent Street: Crossing Oxford Street about two-thirds east this street has lots of great brands, including Hamleys toy shop and an Apple store.
Piccadilly: Piccadilly is where many luxury brands are. You'll also find several passageways coming off this street, such as Burlington Arcade and Princes Arcade, which have unique brands selling beautiful items such as bags, suits and lots of other items.
Covent Garden: A wonderful area with a market and lots of popular, as well as lesser-known brands.
Carnaby Street: A cute street which is especially nice at Christmas when there will be lots of awesome decorations.
Knightsbridge: Around this area are very luxurious shops, posh hotels and the fantastic Harrods store.
Portobello Road: Close to Notting Hill Gate you'll find Portobello Road. This street has lots of cute little shops where you'll find nice gifts, trinkets and antiques.
Camden Town: Camden Town has lots of unique shops and would be suited for those that like the punk, psychedelic and clubbing scene.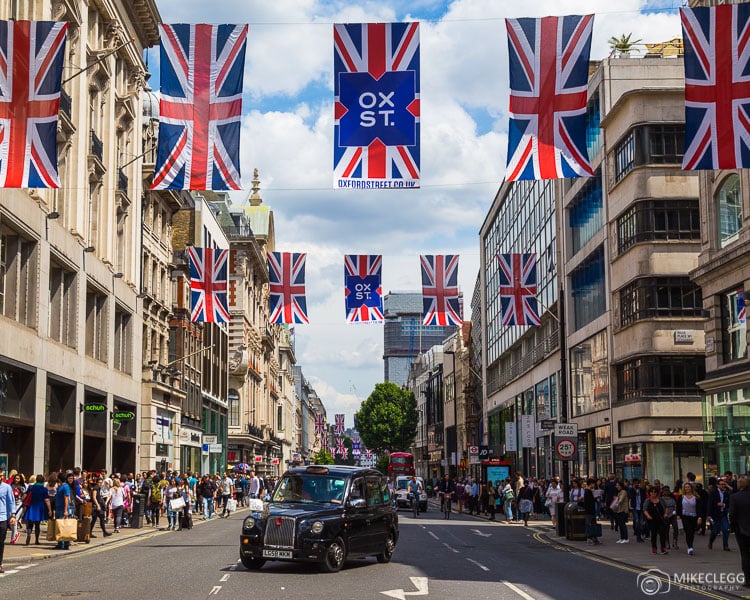 Malls
There are several huge malls throughout London which are great for shopping. Some of the biggest include:
Westfield London: This shopping centre is located in Zone 2 in West London. The closest Tube (Subway) stops are White City and Shepherds Bush on the Central Line, as well as Shepherds Bush Market on the Hammersmith and City Line and Circle lines. You can also get here by bus, car, or the London Overground.
Westfield Stratford: On the other side of the city in East London is Westfield Stratford. The closest Tube stops for this one is Stratford on the central line and DLR. There is also a London Overground connection.
Brent Cross Shopping Centre: This shopping centre is located northwest of the city around 20 minutes out from the centre. The closest Tube stations are Brent Cross and Hendon Central on the Northern line. Not far is also Hendon mainline station.
At those shopping centres, you will be able to browse a huge range of shops, as well as eat from the food courts.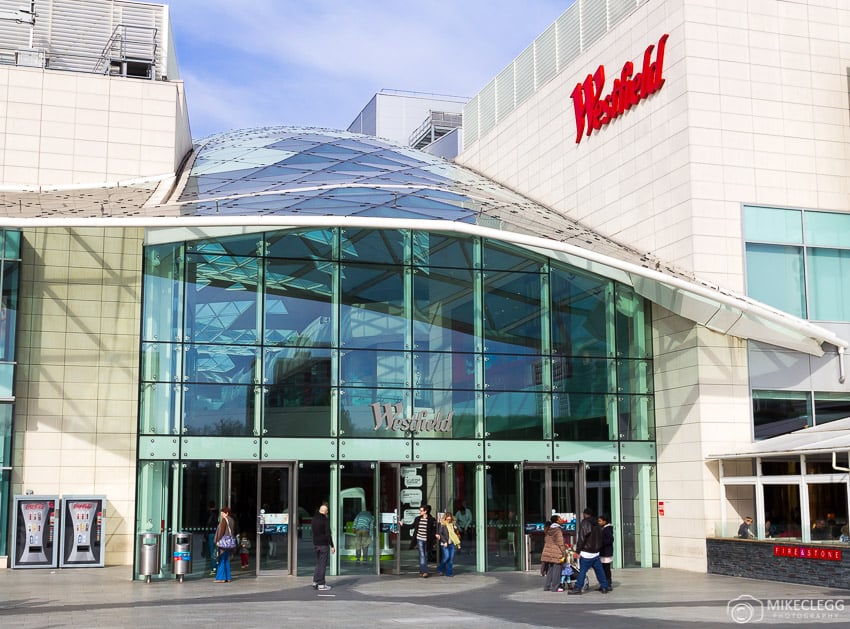 Department stores
A few department stores worth noting include:
Harrods: A department store selling a large range of luxury brands. They also have a great food market area. The closest subway stop is Knightsbridge on the Piccadilly line, or you could travel by bus.
Selfridges: You'll find Selfridges along Oxford Street in central London and this is another great store to visit, with a large range of designer, luxury and boutique brands. The closest subway stop here is Bond Street and you can also get here by bus.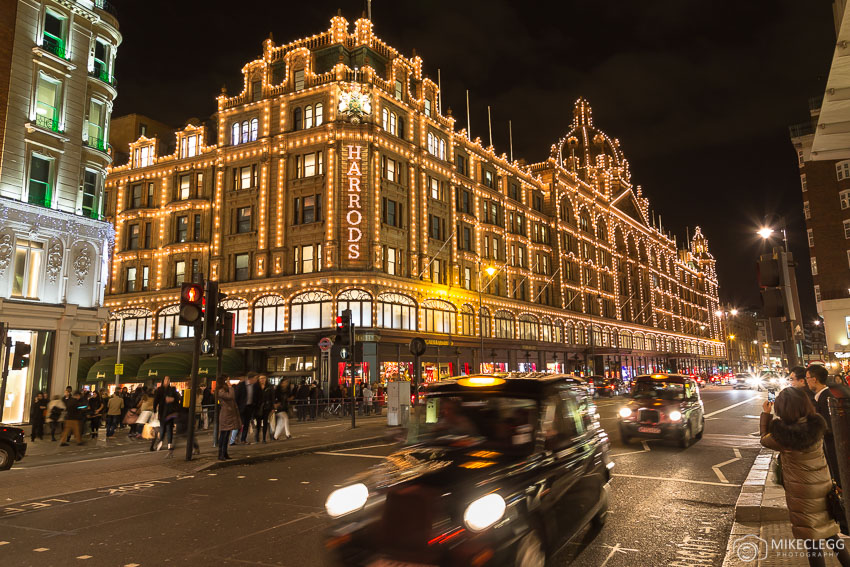 ---
WiFi
Wifi is extremely easy to get hold of in London and you'll find it in hotels, most restaurants, cafes, some attractions, main transport hubs and there is even a cloud network which you can sign up to. I signed up to a cloud network years ago and now when I'm walking around my phone just connects to the WiFi without me even realising. If you do still struggle to find WiFi, then head to familiar international brands such as McDonald's or Starbucks which always have it.
---
Money
The currency in London and throughout England is Pound Sterling (GBP).
Almost all shops, hotels and attractions will take bank cards. You will only need cash for buying from markets and stalls. Should you want cash, ie to reduce fees from using your foreign bank cards, then you will find ATM's everywhere throughout the city, as well as plenty of travel exchange desks.