When planning a trip there are certain sites that I often use as a resource when doing my research or booking. These websites help to make my life easier when planning my travels and ensure I am finding the best prices, the perfect options, and everything I need to make my trip as smooth as possible.
Below you will find my top suggestions of websites that allow you to book the best flights, accommodation, help you research your destination, or manage your travel itinerary.
---
Google Flights
Google Flights provides a great solution for finding and booking flights. The navigational menu is well designed, easy to use, and you can search for flights in various views, including a map view and a standard search view. As well as this you can filter by various settings, such as flight duration, cost, airline and many more, so as to find that flight that works for you.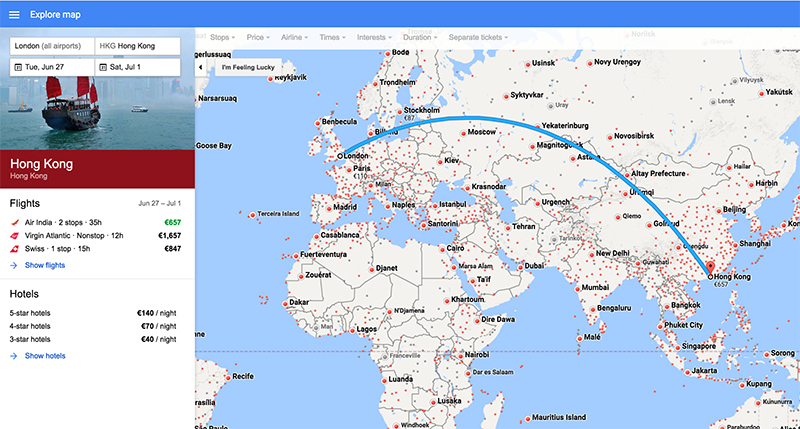 GetYourGuide
GetYourGuide is a fantastic provider of tours, tickets and excursions and they cover most destinations around the world. In their inventory they have over 60,000 items covering everything from day tours, short walking tours, tickets to attractions and even some online virtual tours and experiences.
A few reasons why we recommend them are due to their awesome app, paperless tickets, great cancellation policies and enjoyable user experience when searching for tours you may like.
Read more about why we recommend GetYourGuide.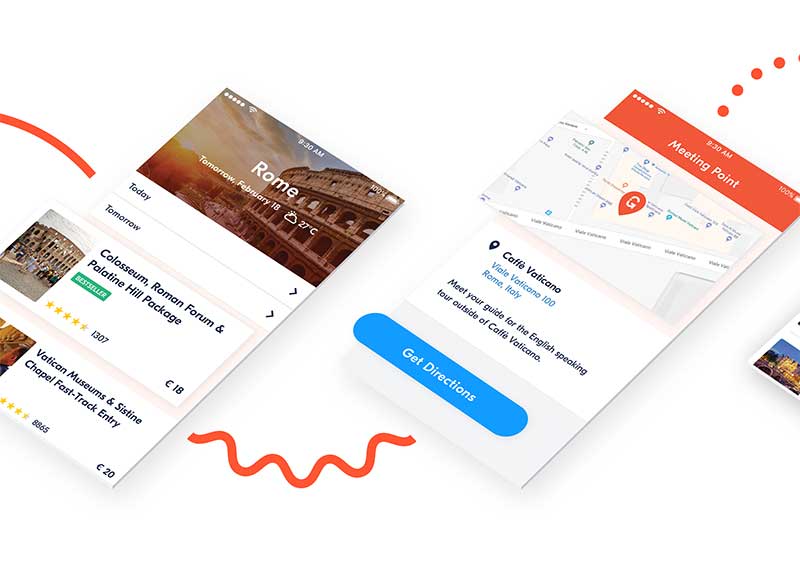 ADVERTISEMENT
CONTINUE READING BELOW
Booking.com
My favourite place to book hotels and hostels is booking.com. With this site if you book often enough you will become a 'Genius' member. This will provide you with discounts on lots of properties and good suggestions on what to book. Another top benefit of Booking.com is that many of the properties now offer free cancellation (up to a certain date), which means if you need to change your plans then it's not going to cost you anything.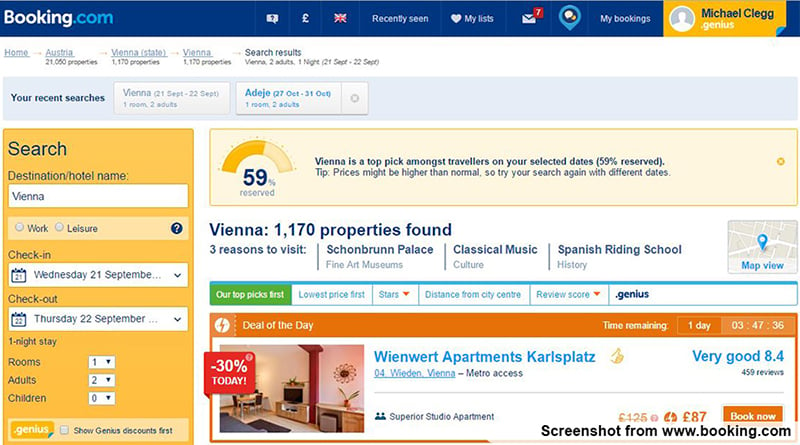 Stay22
Stay22 provides a map-based solution (seen below). You can use this to search for accommodation including apartments and hotels across the world. Using this map you can find places to stay across a range of sites such as Expedia, booking.com, hotels.com, Trivago and other providers. You can also use the filters to adjust your search according to your requirements.
Tripadvisor
One of the best sites for looking at reviews of restaurants, hotels and more is Tripadvisor. Now you can also use the site to search for both accommodation and tours and activities too. It's also worth contributing to this website if you have time as reviews are extremely helpful to everyone in the community.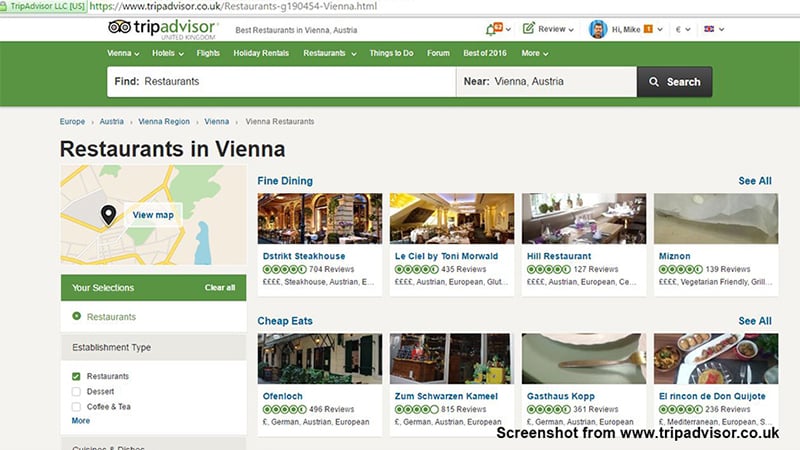 Omio
If you're travelling around Europe or North America and need to book trains, buses or want to search other transport options then have a look on Omio. Their service helps you to search for routes and see different price options for various transport providers. You can use their well-designed website to quickly and easily find the best routes and then proceed to book your tickets should you want. We have used Omio many times for travelling and rate their service.
Airbnb
Airbnb allows you to book rooms or entire properties, such as flats or houses from people that own them. It is now an international brand with properties all around the world. When booking a property you will be able to search on location, dates, how many guests the property can accommodate and various other options. Check-in often involves meeting the host, who may show you around and sometimes they even provide suggestions on places to eat and things to do at the destination.
Flixbus
If you are travelling around Europe and want to do it cheap then I recommend Flixbus. This bus company has an extensive network linking 2,500 cities and other destinations and at an affordable price. They have since expanded and now also offer routes throughout the USA as well.
Some of the things that I really like about Flixbus are that the buses are clean and comfortable. They have normally on time, the prices are good and you sometimes get Wifi too.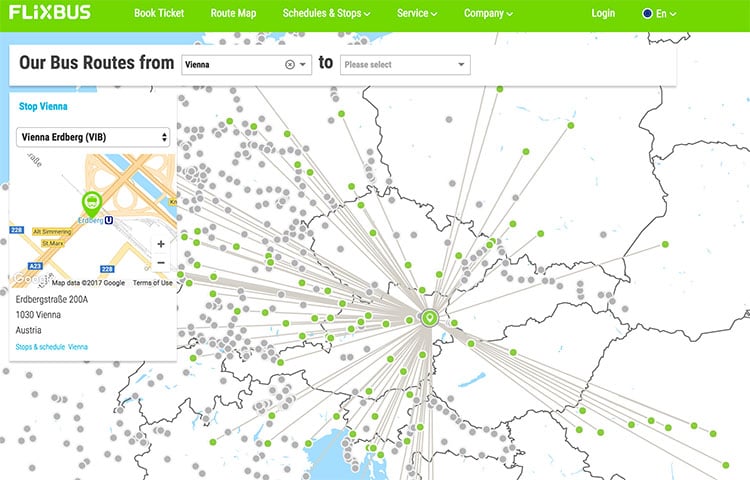 Skyscanner
Skyscanner is a powerful site comparing flights to destinations all around the world. Using this service you can plan complex trips where you'll start in one location and leave from another. You'll also find plenty of filters which will help you to customize your flight search to ensure that you're seeing all the best options that might work for your trip. This among other options makes it an excellent resource for planning your travel.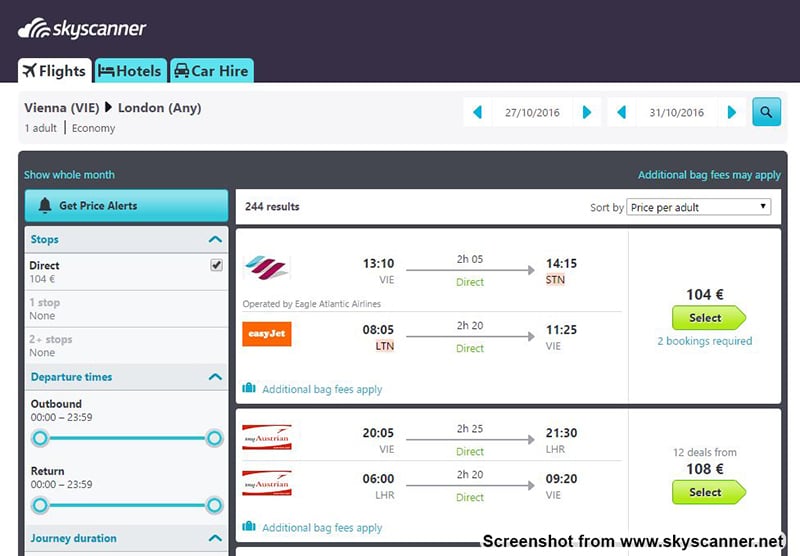 NUMBEO
An excellent site allowing you to look at the average cost of goods and services at a destination is numbeo.com. Consider reading my article on 'How much money should I take on my trip?' for more information on planning your travel finances.
ADVERTISEMENT
CONTINUE READING BELOW
Google Apps
Many of the Google Apps are really useful when planning a trip. With Google Maps you can create your own map with pointers to where you want to go or add routes and travel information. The spreadsheets are also good for your itinerary and you can back up your files such as insurance information in the drive. Because the Google Apps are online you can share any files with your friends and family, which helps let them know where you are.
Pinterest
Pinterest is an amazing tool for finding and bookmarking good content on the web. This may be blog posts or websites that provide good information on a destination, travel tips, or other content that you might want to read again.
I use Pinterest to save and use various boards (categories) to organise the links, such as I have an Asia section with useful websites on Asia, I have a photography board and lots more. Within the Pinterest environment, you can also search for public pins that other people have saved. Since discovering Pinterest in the last year it is now a major resource for when I plan.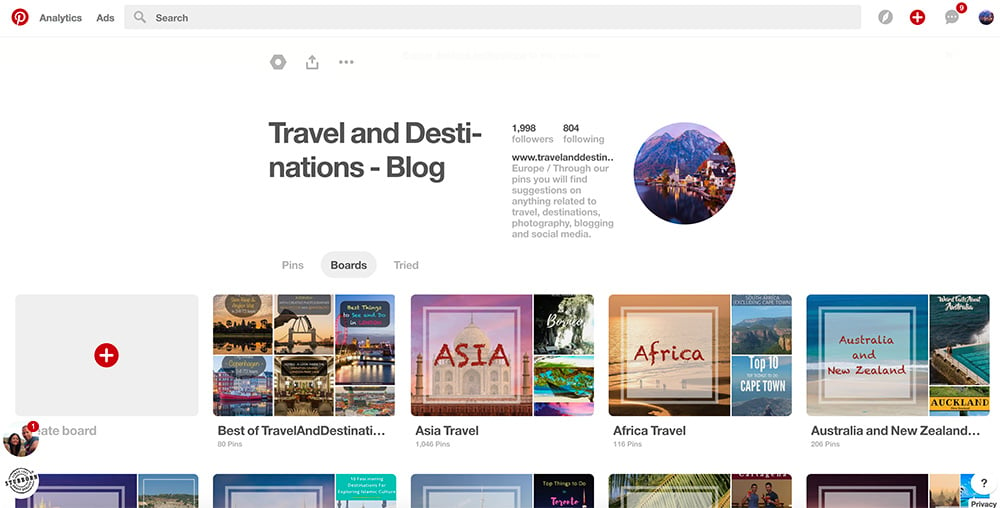 ADVERTISEMENT
CONTINUE READING BELOW
Instagram
Instagram is one of the best websites and apps out there for getting travel inspiration. If you follow travel-related accounts, such as my personal account @mikecleggphoto, or accounts like my hub @travelanddestinations you will often see pictures of places that you want to visit. I am also often influenced to visit a destination after seeing pictures of it.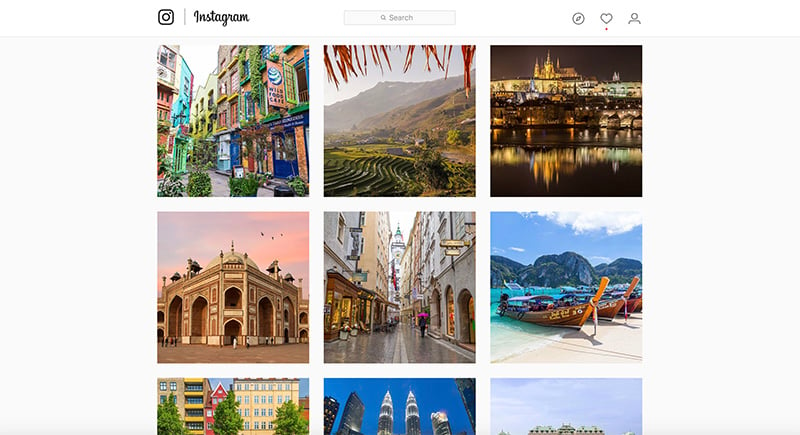 Travel Blogs
Travel blogs such as this one should prove to be a great resource for you. I often look at travel blogs for inspiration, guides, tips and more. If I really like what I read then I may also use Pinterest to save the post, or share it via my Twitter and Facebook page.
For some of the best travel blogs check out my page: The Best Travel Blogs
Summary
Here are some of the best websites to use for travel planning and to help you to book that perfect trip. You might also be interested in our start booking your trip page which gives even more suggestions on where to find great options for travel.