Austria is a country packed full of photogenic and beautiful places to visit. From grand cities with palaces and baroque architecture, to incredible lakes, mountains and scenic landscapes. In this article, you'll find picture inspiration on where to go. This isn't an exhaustive list as there are so many other places! But for now keep scrolling. Here are photos of beautiful places to visit in Austria.
Here's a map to help you to find accommodation in Austria.
Here are some top tours that you may like for Austria.
---
Vienna
Starting with the capital Vienna which is full of baroque architecture, palaces, beautiful parks and historical monuments. There are tons of Vienna posts on my website, which tell you the best photography spots, things to do, tips for visiting and more. Find one by going to our main Vienna page.
See Booking Options for Vienna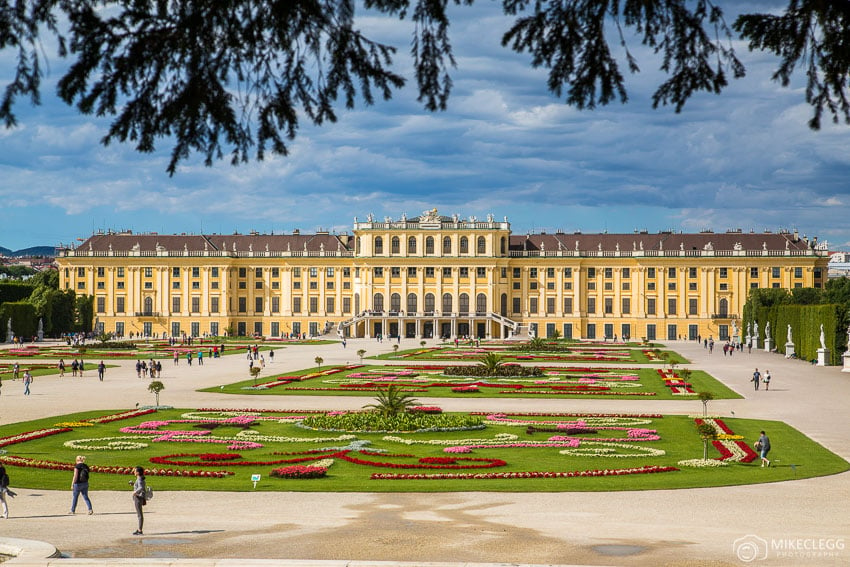 You May Like
Grüner See
Grüner See is Austria's Green Lake and is famous for being an incredible colour and having water from snow that melts from the nearby mountains. Read more: Visiting Grüner See – One of Austria's Most Beautiful Lakes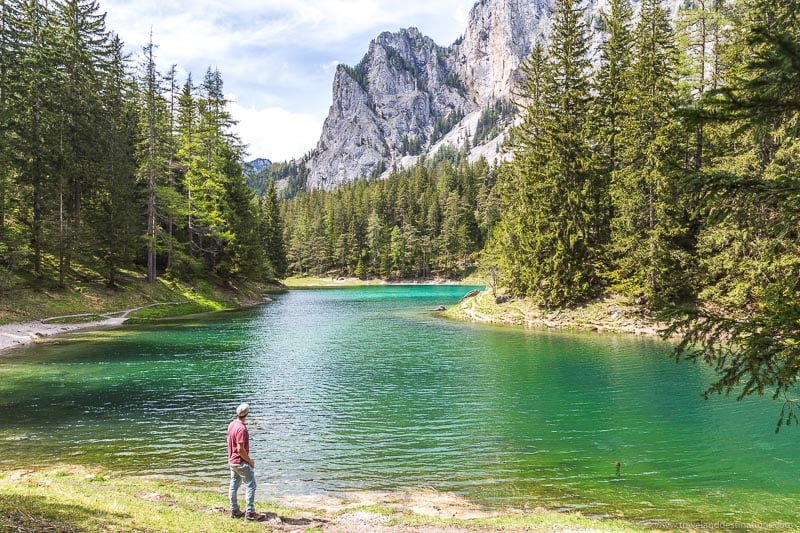 ADVERTISEMENT
CONTINUE READING BELOW
Hallstatt
Hallstatt is one of the most popular lakeside villages in Austria and is so famous that the Chinese have created a replica. It is extremely picturesque and perfect for those wanting to see one of Austria's most beautiful destinations. Read more: Hallstatt: A Stunning Austrian Village on the Lake.
See Booking Options for Hallstatt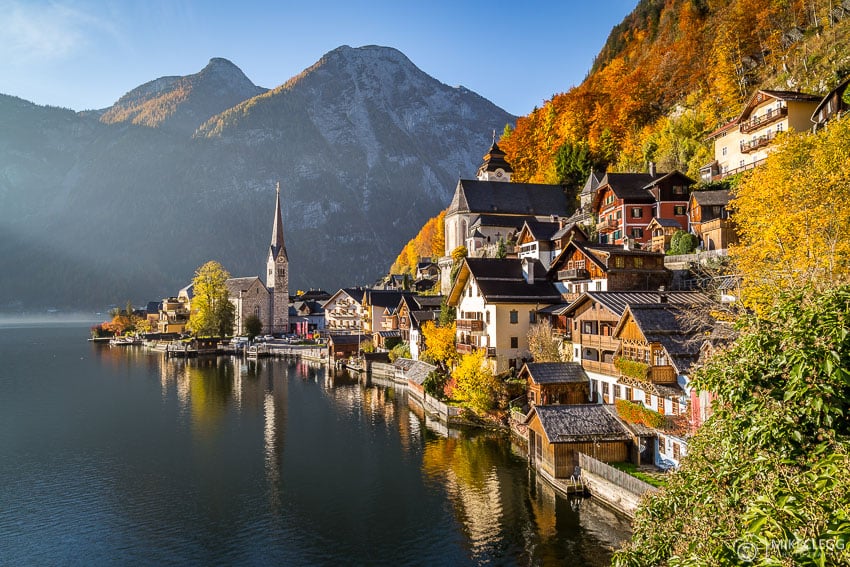 You May Like
Wachau Valley
Quite close to Vienna and a perfect day trip, is to go on a cruise on the Danube along the Wachau Valley. This area is now a UNESCO World Heritage Site and on a tour you'll see hills, vineyards, castles and lots of stunning natural scenery.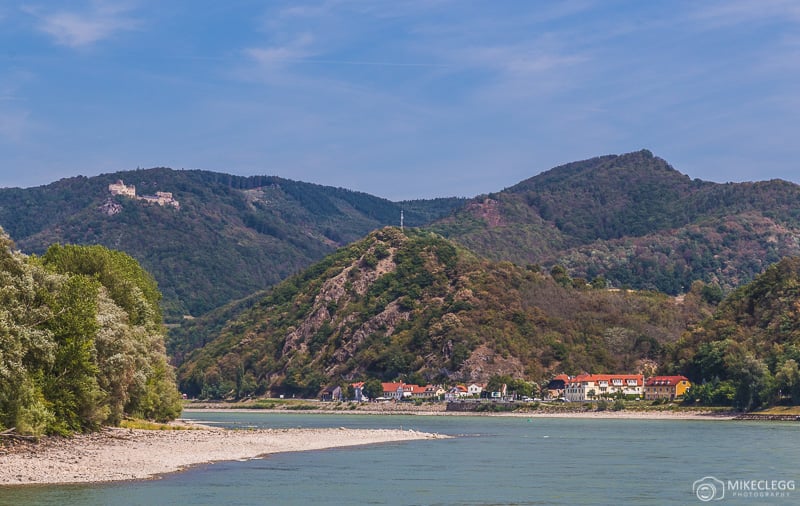 You May Like
Melk
Also along the Wachau Valley is the small town of Melk. This charming town is fantastic to visit and one of the highlights is the 11th-century abbey that is perched high over the town. To read more about Melk and the Abbey a good post to read is by caliglobetrotter.com/melk-abbey.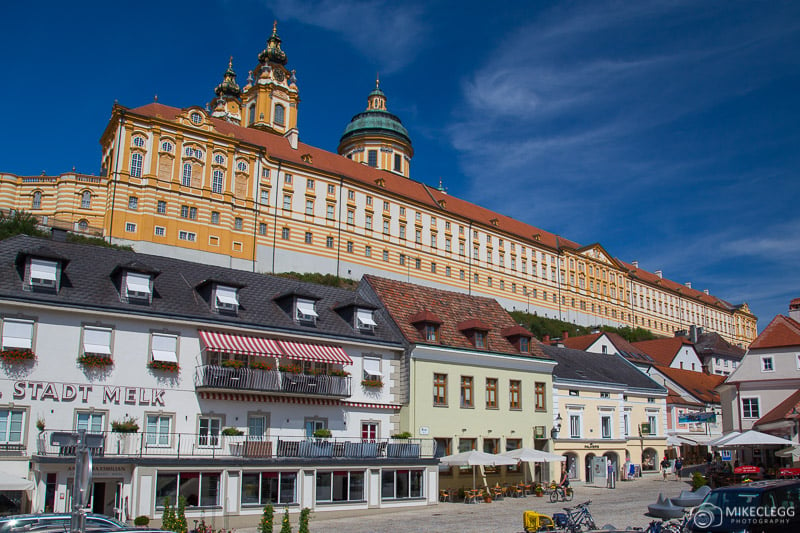 ADVERTISEMENT
CONTINUE READING BELOW
Bad Gastein
A great place to go for skiing, snowboarding, or just to relax is Bad Gastein. With its huge 208km ski area and incredible scenery, you may find yourself having one of your best winters yet. If you haven't been skiing or snowboarding before, then read my 8 reasons why you should.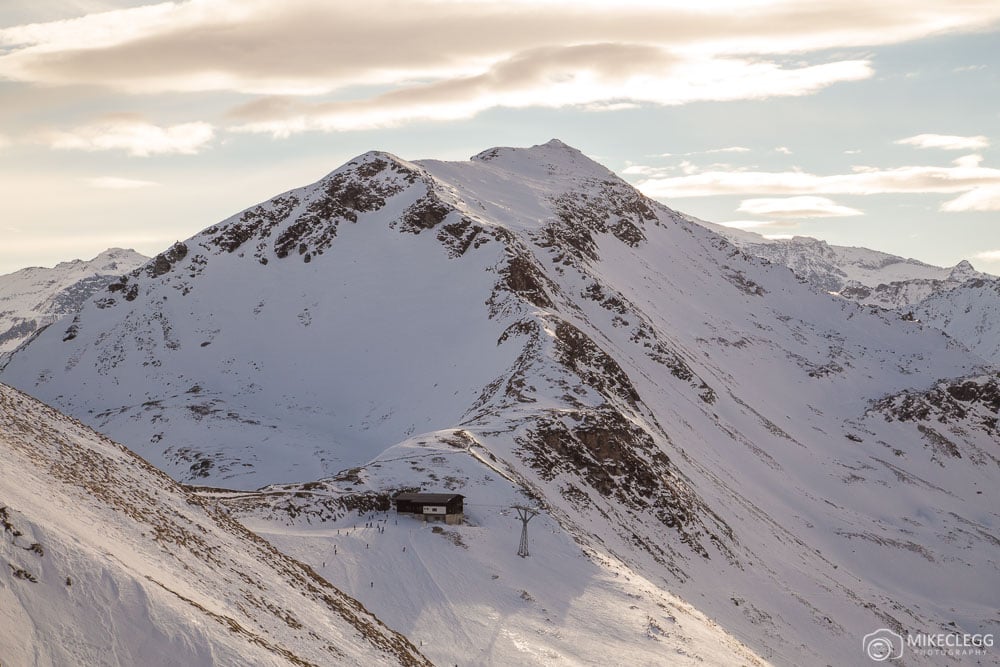 Salzburg
Salzburg is another one of Austria's most famous and beautiful cities. It is also the birthplace of Wolfgang Amadeus Mozart and a film location for the Sound of Music film. It's fantastic to visit at any time of year, but at Christmas I think it's one of the most beautiful cities in Europe to visit.
See Booking Options for Salzburg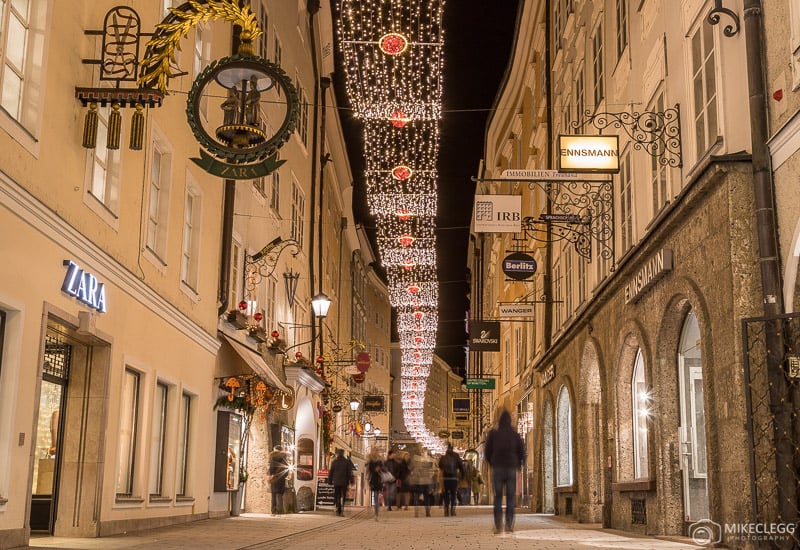 You May Like
Innsbruck
Towards the far west of Austria is Innsbruck, the capital of the Tyrol State, and a city nestled in the Alps with mountains all around. One of my favourite places in this city was along the river with these colourful facades and the mountains in the background.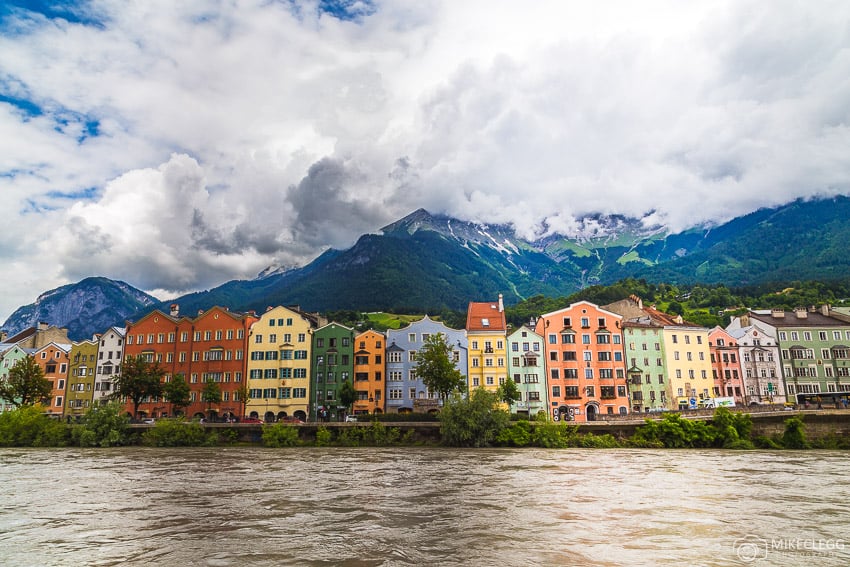 ADVERTISEMENT
CONTINUE READING BELOW
Zell am See
Zell am See is in the SalzburgerLand district of Austria and is south of Salzburg. As well as the lake you'll be able to head up to Schmittenhöhe for skiing and snowboarding in the winter, or paragliding, views and hikes in the summer.
Read more: Summer Adventures at Zell am See-Kaprun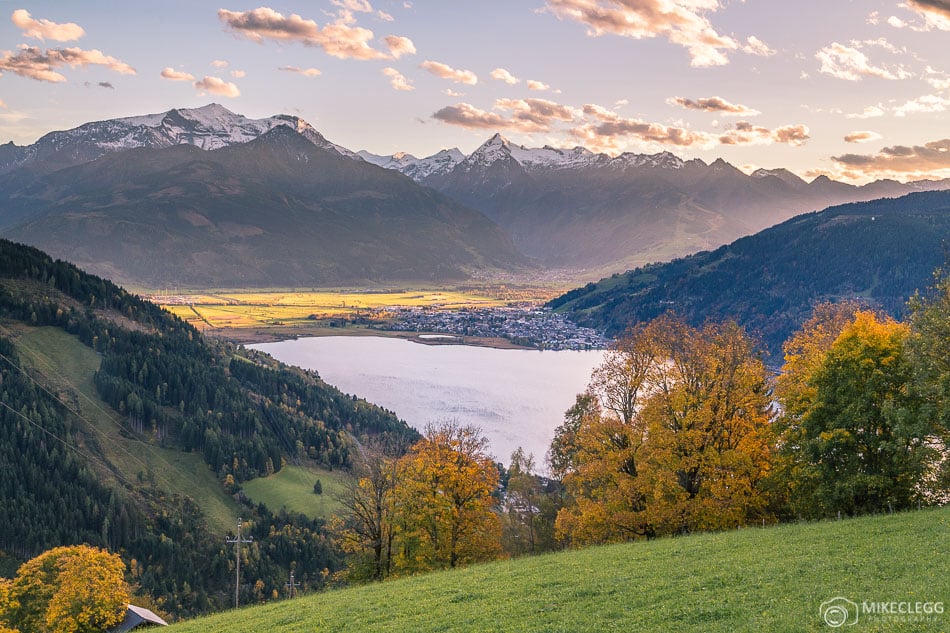 Kaprun
Also near Zell am See is Kaprun, which is at the base of the Kitzsteinhorn glacier. A few great attractions in Kaprun include the stunning Lake Klammsee and also the very cool Sigmund-Thun Klamm Gorge. Read more: Summer Adventures at Zell am See-Kaprun
Obertauern
Another fantastic destination south of Salzburg is Obertauern, which is perfect for skiing and snowboarding. It's also incredibly scenic and photogenic! Read more about this destination: Winter Getaways Visiting Salzburg and Obertauern in Austria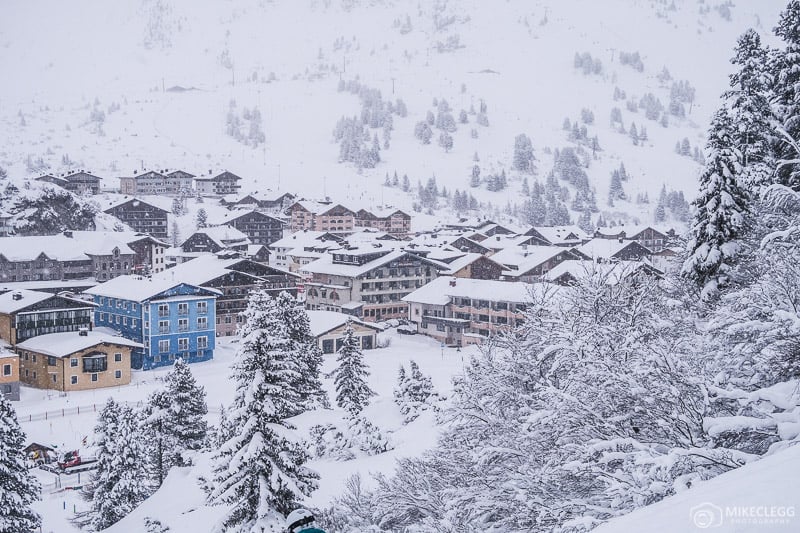 ADVERTISEMENT
CONTINUE READING BELOW
Saalachtal
Just west of Salzburg is Saalachtal which consists of four rural communities. It makes for a great place to see landscapes, gorges, mountains and lots of Austrian cows (see below). It's also a great location for adventure activities, such as rock climbing, white water rafting and hiking. Read more: Adventure Trips in Salzburger Saalachtal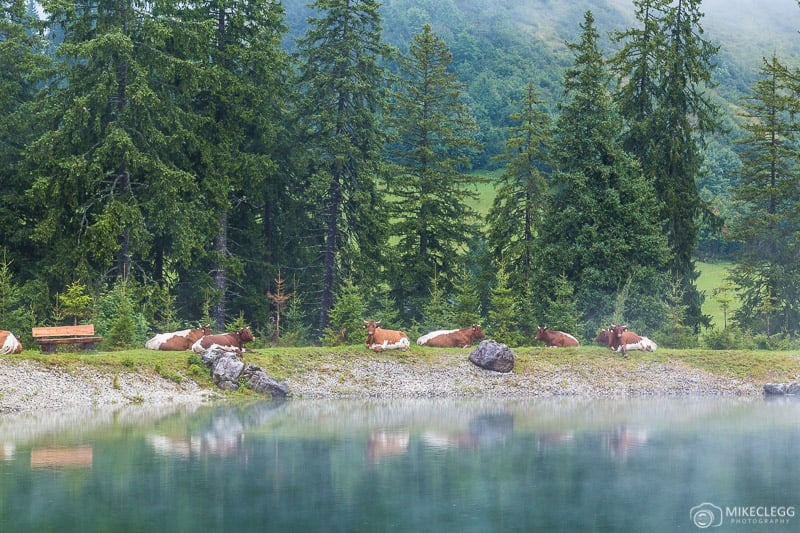 Kahlenberg
Kahlenberg is in the hills above Vienna, and are perfect for hiking, visiting vineyards, sipping local wine and enjoying scenic views.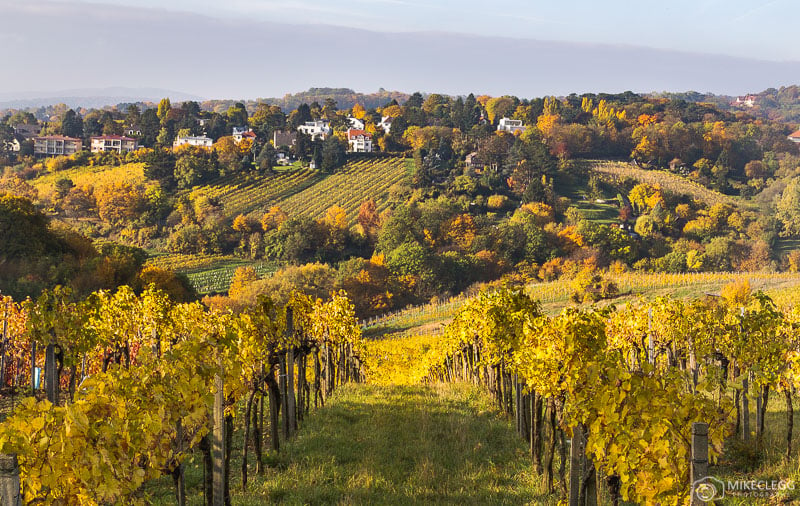 Grundlsee
Grundlsee is a beautiful lake in the Styria state of Austria. Also nearby is the smaller Toplitzsee (lake) where you can go on boat tours and see some hidden gems.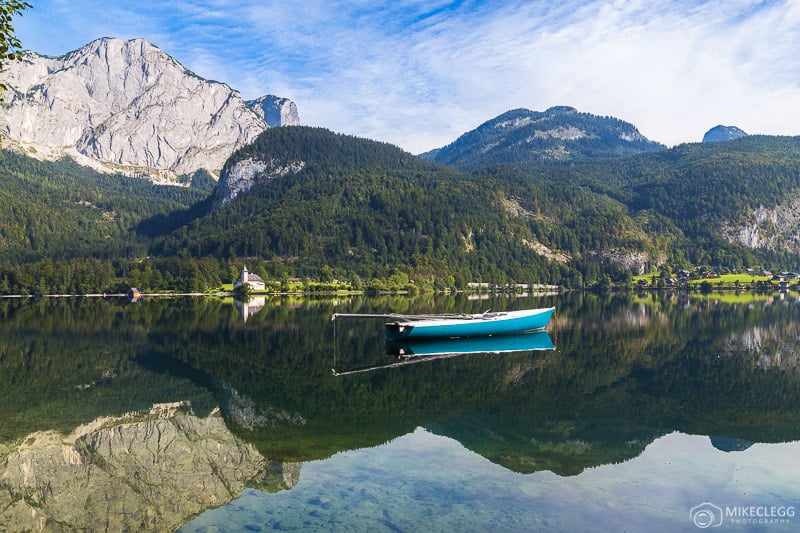 Other places worth noting
Although I haven't been to these destinations yet you may also like:
Graz – One of Austria's biggest cities
Krimml Waterfalls – At a height of 380 meters this is Austria's highest waterfall
Neusiedler see – Austria's largest lake and just south of Vienna
---
– Find Accommodation –
---
Clicking search will take you to our accommodation partner to help you find the best options. We may receive a commission at no cost to you.
---
Tours and activities for Austria
---
Summary
When you visit Austria you are sure to see some of the most beautiful cities and landscapes in Europe. As well as my suggestions above you'll find lots more ideas on the tourism website www.austria.info.
Unsure whether Austria is for you? Then read: 8 Top Reasons to Visit Austria
Related Articles